Microsoft has released a new global spot called 'The Ones Who Will Do Great Things' that aims to drive home the idea that the children of today will go on to change the world one day with the help of Windows 10.
The one-minute video follows another that was released in July when the Windows 10 campaign initially kicked off, which highlighted the intuitiveness and interactive elements that will be available for the next generation.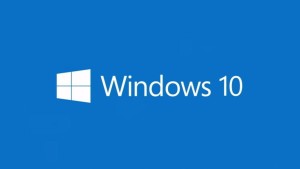 The latest spot builds on that idea as it features children from all over the world who may have the potential to someday do or create something that will have a major impact on society, whether they're from an African village or a suburb of Chicago.
"One of these kids is going to change the world. We don't know who it is. We just need to make sure she has what she needs," it says and ends with the tagline 'Do Great Things.'
Created by M:United, the spot began airing this week. The second installment of the Windows 10 campaign also includes online, print, outdoor, and social elements and is launching in the US, UK, France, Germany, Japan, and Australia.