Mirum Agency and TBWA\Helsinki have teamed to launch a new film for their clients, Finnair and the Helsinki Airport.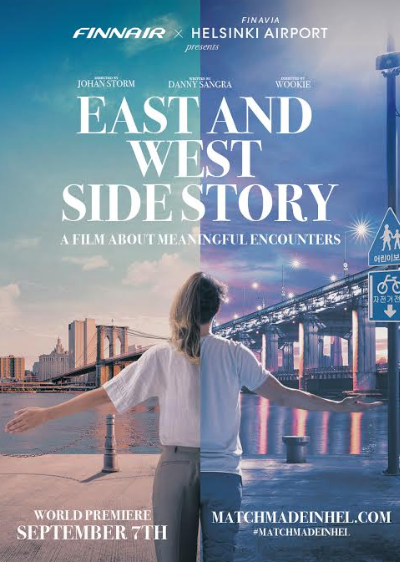 Called 'East And West Side Story', this film was put together for Mirum's client, Finnair and Helsinki Airport (a client of TBWA), who have been connecting these two parts of the world for over 35 years via Helsinki.
To celebrate this, these two brands collaborated to release a short film, the first one of its kind – made by an airline and an airport.
The film, which is part of the 'Match Made in HEL' campaign, follows a famous writer in need of personal privacy, while the whole world wants to have her in the limelight. The story plays on three continents, spacing from the US to Korea and ending in Finland.
As the film's title East and West Side Story suggests, the film has two directors: Young-Wok Paik aka "Wookie" comes from Korea and Johan Storm from Sweden. The two directors both give their point of view on the same story, produced by B-Reel Films (Bergman: a Year in Life). The leading roles are played by Anne Bergstedt (Boardwalk Empire, Black Swan) and Jae Hoon (One Day Maybe).
'East and West Side Story' is an excellent example of modern companies using branded entertainment to tell more emotional stories and reach an even wider audience around the world.
Source: Mirum Agency