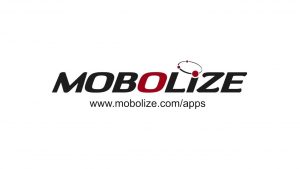 Global mobile data management software firm Mobolize has appointed MWWPR to handle its trade, corporate, thought leadership and social communications across key European territories. The campaign attempts to gain mobile operator and mobile virtual network operator (MVNO) customers across the region.
Mobolize's suite of on-device software is deployed on millions of Android and iOS smartphones including devices from a tier one US mobile operator. Mobolize is the only company providing software that enables mobile operators to secure, manage and optimise data on any mobile or Wi-Fi network through an end user's smartphone.
MWWPR won the account following a successful thought leadership project last year.
Colleen LeCount, SVP Global Sales and Marketing at Mobolize said, "MWWPR's integrated approach and unparalleled experience in the mobile and technology markets gives us the confidence that they can deliver creative and innovative campaigns for Mobolize. Working with the MWWPR team to launch the Mobolize brand across Europe will enable us to increase awareness of our brand but more importantly gives us a platform to educate the industry about lesser known poignant challenges that mobile providers face today, in particular the Wi-Fi dead zone and Roam Like At Home."
Rebecca Blinston-Jones, UK MD of MWWPR said, "Mobolize offers that edge needed by mobile providers to prevent them being seen as just a 'dumb pipe'. Our team understands the mobile ecosystem better than most and this expertise will enable us to educate the market on the benefits Mobolize can provide."
Source: MWWPR