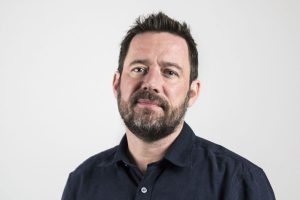 Global experiential advertising agency, Momentum Worldwide, has appointed Alistair Bryan to join the UK Board as Chief Operating Officer.
Reporting into Momentum Worldwide's UK president Luke D'Arcy, Bryan will be responsible for growth and efficiency across the business. He'll work with all the client teams and be responsible for brands such as American Express, SAP, Microsoft, UPS and Premier League.
Bryan is the founder of marketing consultancy One Inch Punch and his previous experience includes senior management roles at Iris and Bray Leino amongst others.
Luke D'Arcy, Momentum Worldwide's UK President, said: "Alistair is a fantastic addition to the team and will further strengthen Momentum Worldwide's offering of world class entertaining brand experiences."
Alistair Bryan, Chief Operating Officer at Momentum Worldwide added: "There's no better time to be involved in experiences as investment increases and brands see the true value of connecting with customers. I am looking forward to being part of the next stage of growth at Momentum Worldwide."
Momentum Worldwide has also hired Robert Sanderson as Design Director. This is a new role which will help manage and produce design output across the Manchester and London offices.
Sanderson joins Momentum Worldwide from creative agency Love where he worked with Johnnie Walker and created the Super VIP brand experience for Rolls-Royce at their Goodwood HQ. He will report into Group Creative Director, Seamus Begley.
Source: Momentum Worldwide