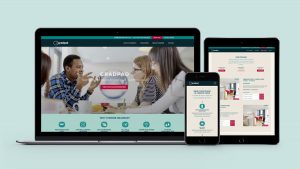 Leading independent brand, marketing and digital agency Mr B & Friends has launched a bespoke website for London-based graduate accommodation provider, GradPad.
GradPad, part of Imperial College London, provides postgraduate accommodation across multiple residential sites in London. Their website, which was five years old, needed to be modernised and the journey from search to booking was in need of a more intuitive approach to prevent loss of revenue.
Having appointed Mr B & Friends as their digital agency for the project, the GradPad website has been transformed into a fully responsive site that provides a seamless user experience and bespoke online booking journey across all devices.
Following a UX discovery phase, which included an informative workshop at GradPad's Wood Lane studio, the website was rebuilt to simplify the journey from first contact to processing a holding deposit. In addition, it has been fully integrated with both the TCAS accommodation and property management system and the SagePay payment platform to streamline the end-to- end back-office process for GradPad staff.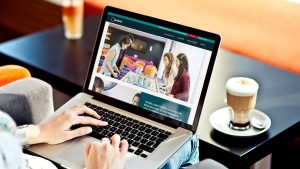 Along with technical development of the website, the brand identity was given a contemporary update to reflect the unique GradPad offering. The new brand and tone of voice speaks more clearly to the postgraduate audience, enhancing the focus on bringing disciplines together in shared spaces.
Along with the accommodation itself, GradPad offers collaborative hubs designed to encourage events and knowledge sharing, making it a genuine 'Home for ideas'. The new website features a refined version of the logo, a stylish colour palette and authentic imagery. Navigation has been improved with clear iconography and stronger calls to action.
David Smith, Technical Lead at Mr B & Friends, says, "The old website felt dated and didn't reflect the exceptional quality of the service that GradPad provides. I'm proud of our work which has not only improved the customer experience but has also streamlined the back-office systems for the GradPad team."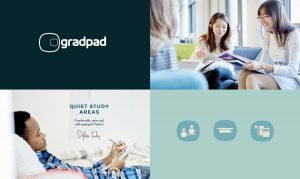 Charles Gallagher, Head of Commercial Operations at Imperial College, says "Mr B & Friends have exceeded our expectations and we're delighted to be launching the new GradPad website. The investment into improving the site will facilitate the experience of students choosing and booking accommodation with us."
The recent website launch adds to the agency's growing portfolio of projects within the further education and student accommodation market.
Source: Mr B & Friends