Creative company Mrs&Mr has rebranded all design elements for eyewear startup Pair to differentiate it from other trendy brands in the category.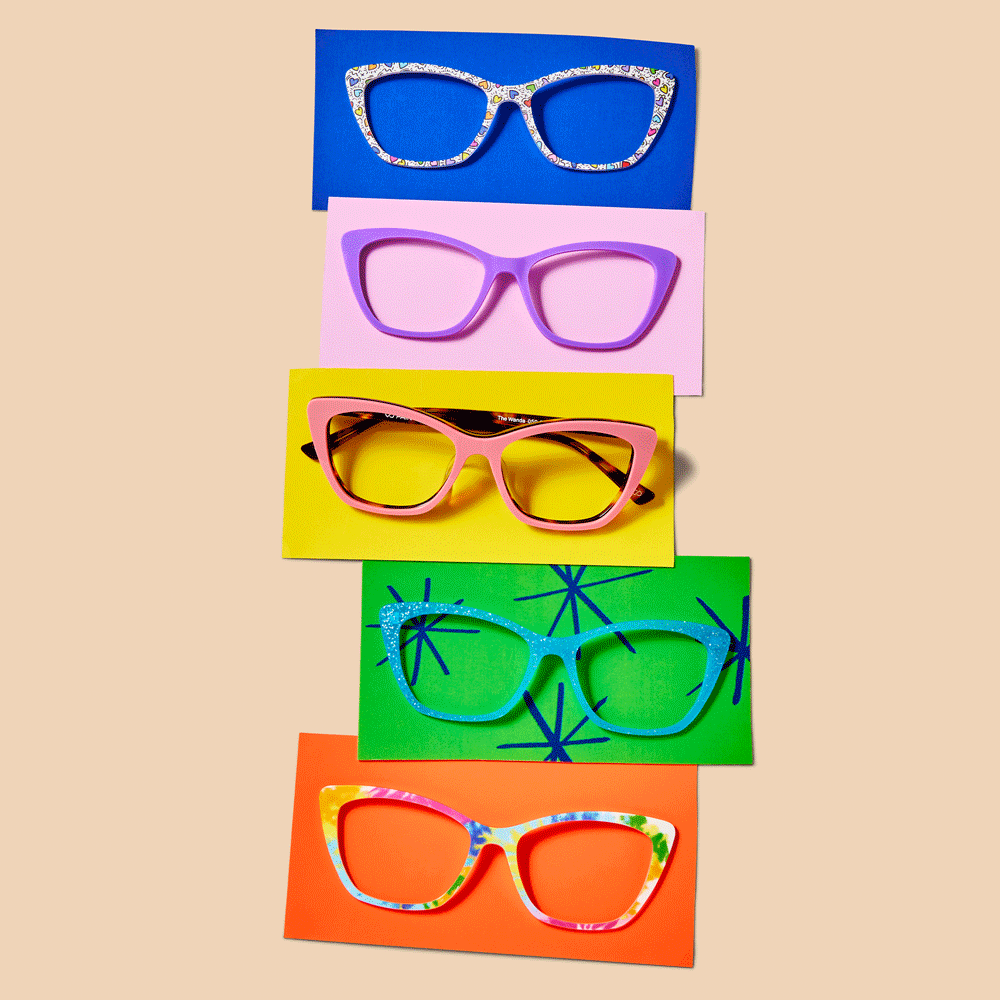 The design directive was to develop Pair's brand positioning using a distinctive visual identity system imbued with an infectious sense of joy and optimism that comes from the ability to express one's individuality through accessible yet customizable eyewear. Or, in the brand's words, "One Pair, Infinite Style." The project touched all aspects of the product experience, packaging and communications.
Pair's unique selling proposition is to offer one pair of glasses that can be customized infinitely. Base frames start at $60, which includes prescription lenses. Customers can then choose from hundreds of different styles of "tops" that snap on to the front to transform the eyewear into sunglasses or a completely different shade. Pair is a direct-to-consumer brand that is sold nationally at https://paireyewear.com.
"From day one, Pair's mission has revolved around bringing more joy, personality and choice to the glasses-buying experience, and the rebrand led by Mrs&Mr perfectly encapsulates this notion," said Pair Eyewear co-founder and co-CEO Sophia Edelstein. "We were inspired by the team's creativity and are grateful for their work, which represents the visual evolution of our  brand as we continue to grow."  
The style guide shows a combination of bold typefaces, swatches, colors, doodles, patterns, and design rules that can be combined to create a custom Pair look. There are options for static ads as well as stop-action gifs, and many designs are square and social-media ready. Patterned backgrounds featuring bold designs resemble fabric swatches that can be used alone as a frame for an image or combined to create a stacking effect.
This bright, colorful, active look contrasts sharply with many brands in a category that tends to fall back on sleek, serious, and muted looks.
"Wearing the same glasses everyday can feel dull—like wearing a uniform," said Kate Wadia, co-founder and CCO of Mrs&Mr. "The creative ambition was to create a joyful, colorful and dynamic design system that would celebrate people's individuality and ability to express themselves through Pair Eyewear's unique, customizable eyewear product."
CREDITS
Agency: Mrs&Mr
Chief Creative Officer: Kate Wadia
Chief Strategy Officer: Daniel Wadia
Art Director: David Zoppi
Designers: Arian Franz, Austin Welch
Strategy Director: Maya Kincaid
Photographer: Henry Hargreaves
Source: Mrs&Mr