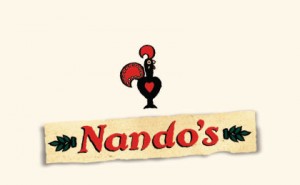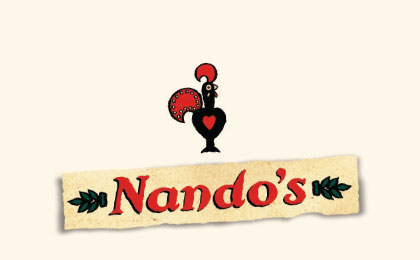 Nando's is taking its loyalty scheme into the online arena for the first time in an attempt to identify new data-driven marketing opportunities to target customers.
The restaurant chain is replacing its old paper-based scheme with the launch of a card diners can swipe in-store August 27. Customers now collect chillies instead of chickens for every £7 they spend with a minimum of three needed to redeem a reward.
It links to the brand's mobile app, which has been revamped to coincide with the launch, by allowing users to check on their "Chilli Balance" as well as access a menu, restaurant finder and order notepad. Additionally, an online portal alongside PR, social media and in-store marketing will roll out in the coming weeks to promote what the brand claims are the 'widest' range of rewards it has ever offered.
Data garnered from the program will be used to send bespoke content to users and expand the types of rewards on offer. Nando's says the card will be at the "forefront" of its marketing plans by using the data to move into new areas.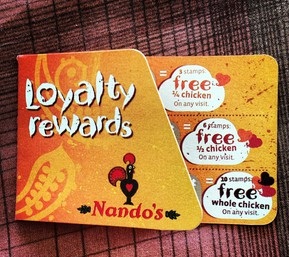 A spokeswoman for Nando's says plans were made to overhaul its loyalty program after research revealed diners wanted more from the reward options and kept losing their paper cards.
The spokeswoman adds: "Nando's loyalty rewards program has been in place for over 15 years and has been pivotal to the success of the business in recent years. We believe that the move into a digital space is an exciting proposition for the brand."
The initiative, created in partnership with Kitcatt Nohr Digitas, takes inspiration from last year's My Starbucks Rewards scheme to drive a deeper emotional bond with customers.
The Portuguese chain, which does very little advertising in the UK, is making the move at a time when its profile has never been higher following a wave of high-profile endorsements in recent months from the likes of Beyonce, David Beckham and Barack Obama. It is hoped the buzz around the brand can help spur registrations.
Customers have until 30 June 2014 to use their existing rewards on the old paper card.