On 11th May, New Balance launches the Otruska Pack – its first combined global football and lifestyle footwear and apparel Limited Edition collection. The Otruska concept and kit launch has been created as a collaboration between New Balance and ZAK, New Balance Football's global creative agency.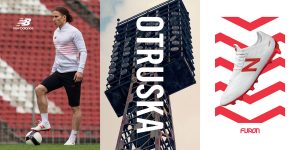 Striking and unconventional to cut through the noise surrounding the world's biggest tournament, the campaign and collection have a distinctly Russian feel. The product name has been inspired by the mythical two-headed hellhound, Orthrus, the Otruska pack represents the dual attack of the brands two silos.
The new Furon 4.0 is the latest evolution of the brand's speed silo for players who need explosive acceleration and decisive accuracy while the Tekela is a brand-new silo, a boot for players with fearless creativity and game-changing agility. Both boots will be worn by New Balance sponsored players at the World Cup.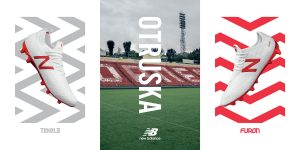 Continuing the dual nature of the concept, the two lead launch films express the contrasting forces of idealistic Russian beauty and portentous Soviet power that make up 'Dusha' – The Russian Soul. In the football film, two protagonists are seen breaking free from symbolic cages before unleashing each silo's distinct form of attack on the pitch. It features models cast from Moscow's unique Korobka street football scene and was filmed in the city's iconic Streltsova Stadium built in the Communist era and on the rooftop of the imposing Rodina or 'Motherland' cinema built in the pre-Communist era.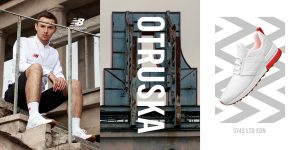 Additional campaign assets include digital and social content plus films that bring to life the tech attributes and benefits of the new boots.  The campaign kicks off with a curated launch event in New Balance Russia's NB RESIDENCE in Moscow's prestigious Stoleshnikov Lane.
Matt Bennett, Executive Creative Director, ZAK said: "Casting two players from the Korobka scene lends these films an authenticity that lies at the heart of everything we do for New Balance Football. Featuring them in a story that highlights the conflicting characteristics of a uniquely Russian outlook whilst telling the story of our two attacking silos has been a great way to bring this Limited Edition pack to the public."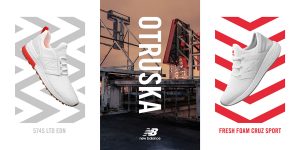 Kenny McCallum, General Manager New Balance Football said: "New Balance is excited to introduce a Russia-inspired football and lifestyle pack, bridging style and performance. ZAK have been absolutely central to developing the Otruska campaign, bringing to life the inspiration behind the product pack, and the 360 degree digital campaign that aims to tell that story. We can't wait to see the reaction to the pack and the overall campaign, and to bring this to life over the course of the biggest tournament in the world."
Source: ZAK