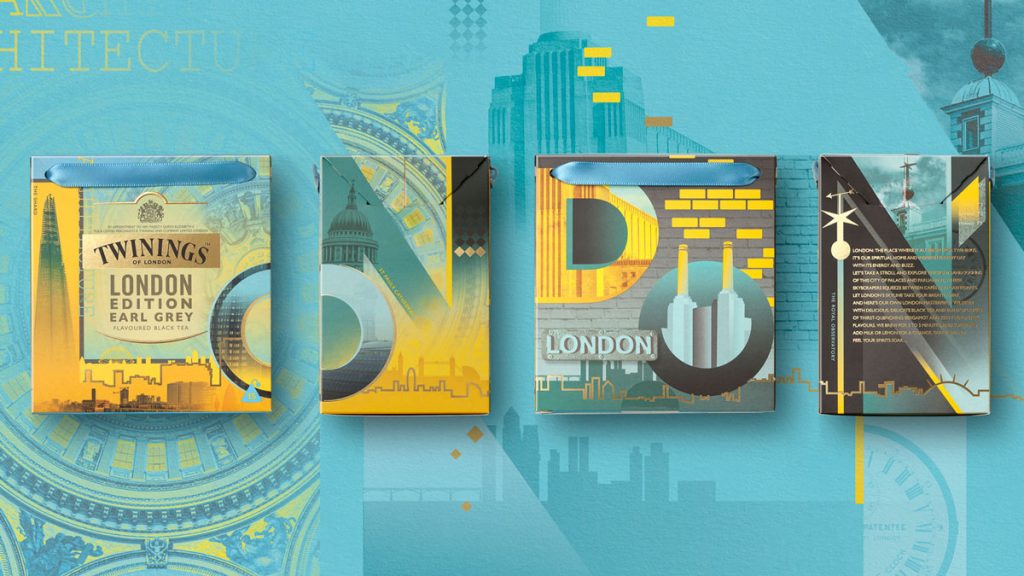 Global brand design agency BrandOpus has designed a new London Edition range of teas for long-term brand partner Twinings.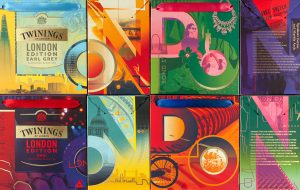 London is the place where it all began for Twinings. To celebrate everything they love about their home city, they have launched a range of teas dedicated to the city of London. The London Edition packs are focused around the unique aspects that make London so special; from the architectural landmarks and the vibrant theatre scene, to the diverse fashion and of course its impressive transport network.
Not short on inspiration when it came to designing the four themed packs, we took each pack in turn curating our favourite iconic London characteristics. Much like London itself, each twist and turn reveals a hidden layer; from the neon lights of Soho to a bustling Liverpool Street Station. The packs truly encapsulate the unique energy and buzz that allows London to be an eternal source of inspiration to so many.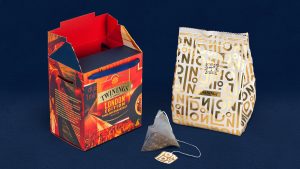 These packs make the perfect gift for any Londoner to reinforce this we created an exclusive new gift bag structure. Twinings London Edition packs are available at Selfridges, airport duty free, and Twinings flagship Strand store.
Paul Taylor, Chief Creative Officer at BrandOpus says, "London is a creative hub that inspires us every day in all aspects of our work. It was immensely satisfying being able to catalogue and learn more about our favourite London intrigues. We are extremely proud as Londoners to have created this tribute to Twinings and our wonderful city."
Source: BrandOpus