NBA basketball superstar, Kyrie Irving, took centre stage at London's O2 Arena when the Boston Celtics faced the Philadelphia 76ers in the eighth NBA regular-season clash in the UK.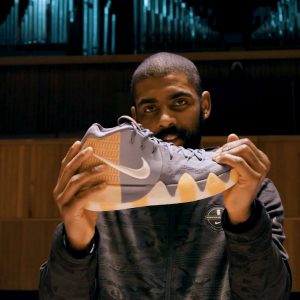 The game happened to coincide with the highly anticipated launch of the latest Kyrie Nike basketball shoe – the Kyrie 4s.
With limited time with Kyrie, creative agency AnalogFolk needed to get Londoners excited about the launch of the Kyrie 4s, and the rest of the world to hear about it?
"We gave Londoners the opportunity to get their hands on signed Kyrie 4s by dropping pairs around London, in spots relating to Kyrie Irving's unique personality. From iconic skate parks and classical venues, to street courts and vegan cafes," revealed the agency in their release.
Kyrie kicked off the hunt by letting his ten million followers on Instagram know what was going on. Clues were shared on Nike UK's social channels. Clues that only the most ardent basketball fans could solve.
To support the hunt, a short film was created to show the signed shoes in hundreds of locations around the city. Locations only true Londoners would recognise and get excited by. A crew awaited the lucky hunters and shared their win on the brand's social channels.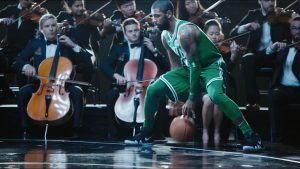 Then even more Kyrie 4s were handed out. Each finalist from 'So Gassed London', a North London basketball tournament, was kitted out with a pair. Even the London Philharmonic were wearing Kyrie 4s as they played the National Anthem to get the London NBA game underway.
There was one more surprise. Mr Irving rocked a pair of his Player Edition Kyrie 4s shoes, inspired by the Philharmonic Orchestra and the O2 Arena, during the game itself. All this was captured and posted out live through AnalogFolk and Nike's social channels, including Instagram stories.
There were over 1.5 million organic views of the launch film on Kyrie's channel, of which hundreds of London ballers scoured courts and London's hottest basketball locations for the shoe drops.
Source: AnalogFolk