The new creative studio is headed up by Managing Director/EP Emily Rudge, ECD Aidan Gibbons and Ntrōpic's CCO and Founder Nate Robinson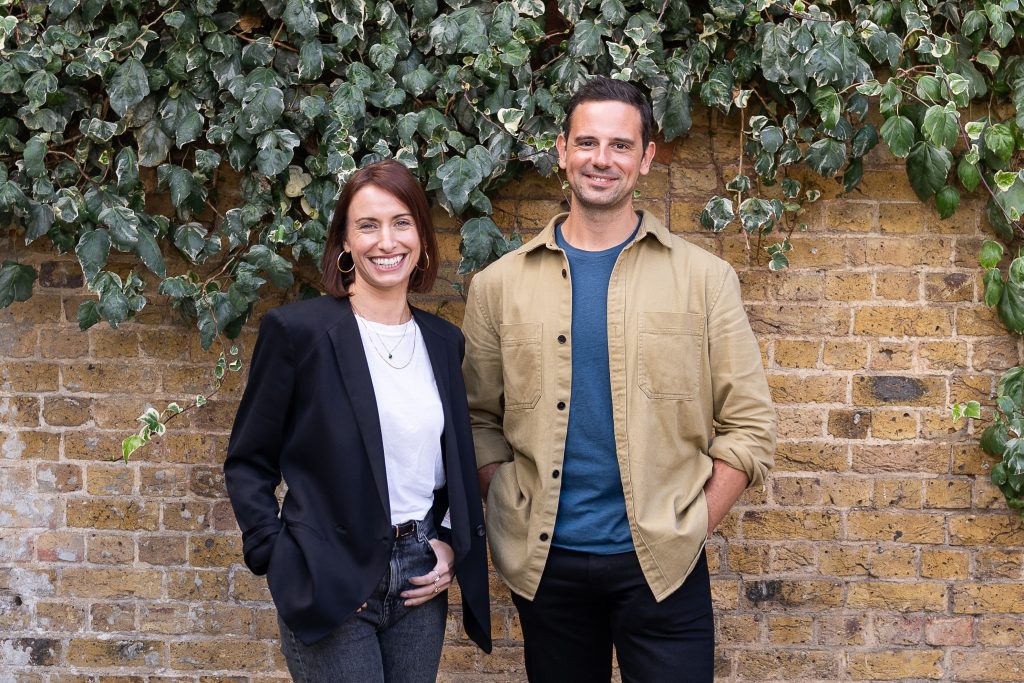 Situated in The Wharf (Angel's emerging creative hub), Not Just Any is a production studio where talent, craft and technical innovation converge. Creatively led and boasting a roster of impressive talent, their skillsets cover everything from live-action, high-end CGI design and animation to creative development, photography and fine art. Their talented team of directors and creatives work across all types of content from film/TV, original and branded entertainment, music videos, installations and interactive.
The company may be new, but is part of the award-winning global studio, Ntrōpic. Founded 25 years ago by Nate Robinson, who cut his teeth making skate videos and working on feature films and music videos before growing the company into a global brand.
Emily and Aidan have over 30 years of experience in live-action production, design and post-production between them.
Managing Director Emily has an enviable CV. Whether it's in the art world, in agencies, or in production, she has worked at the likes of Iconoclast, RadicalMedia, W&K and Ogilvy. Producing for powerhouse brands such as Nike, Gucci, Three, Frieze, as well as with fine artists for institutions such as the Serpentine Galleries, Venice Biennale and the Zabludowicz Collection.
Partner and ECD, Aidan Gibbons, has directed many large-scale campaigns for globally renowned brands, and as an ex Mill+ director, he has a very acute eye for detail. His knowledge and experience of the whole production process are a huge asset to the company, as well as his enormous drive to push creative and technical boundaries.
Aidan Gibbons comments, "Emily and I are so excited and proud to launch Not Just Any. All rosters should have a variety of styles and personalities, but we make sure our creatives share our values too. Not Just Any leaves egos and inefficiencies at the door. We're down-to-earth, passionate, and pragmatic. Our team is an enviable mix of talented creators, all of whom share an addictive passion for their craft."
Emily Rudge adds, "I have had the most inspiring year so far working with Nate and Aidan to build up to this launch. It was important for me coming out of the pandemic to prioritise working with not only the most talented people in the business, but also to harbor relationships built from respect, kindness and the drive to do the most cutting edge and creative work. I really believe we have found that within our amazing group of talent."
Ntrōpic founder Nate Robinson comments, "I love Emily and Aidan, they are the perfect team to realise our vision of what a modern, production studio looks like. They know the importance of being a true partner to our team and clients – as well as elevating the creative on every job. It's something that is at the foundation of our DNA. I'm excited for this next chapter."
Emily reflects, "What inspired me when talking to Nate is how incredibly innovative, and collaborative Ntrōpic's global model is. Our family of studios worldwide offers everything from branding and experiential to real time content and beyond. I've loved delving into tech such as Unreal Engine and Virtual Production, and am particularly excited by what Ntrōpic's Vietnam studio can offer to agencies and clients. With Not Just Any we will be focusing on a range of briefs and being part of Ntrōpic means we can leverage an incredible team of creatives, VFX artists, AR/VR designers, strategists and more."
Before it's even officially launched, Not Just Any have hit the ground running working with an impressive roster of clients, including Apple, Samsung, Boom, Tropicana, P&G and Three Mobile.
Source: Not Just Any