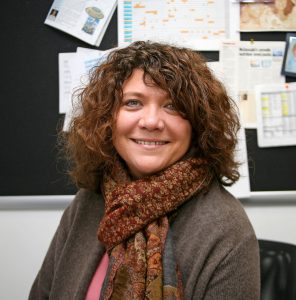 In-house specialist OLIVER, part of Inside Ideas Group, has appointed Lisa Bonney as its global chief marketing officer.
Bonney's remit is to develop and execute strategies that further cement OLIVER as the go-to in-house practitioner, while also supporting further international and organic growth. Her duties also include strengthening OLIVER's brand and marketing offering. She will report directly to Simon Martin, founder, chairman and CEO at Inside Ideas Group.
Bonney brings with her nearly three decades of experience. During a fifteen-year tenure at The Marketing Store, she progressed from client service director to European managing director. The customer engagement agency was restructured and expanded under her leadership, producing award-winning work and securing high-profile clients such as Carlsberg, McDonald's, adidas, Sainsbury's and Red Bull.
More recently, Bonney was European head of client services at worldwide Japanese technology company Konica Minolta. Here, she strategically led client relationships, working with a number of blue-chip names including Heineken, Renault, BMW and Nestlé.
Simon Martin, founder, chairman and CEO at Inside Ideas Group, says: "Lisa's appointment is the latest element to drive OLIVER's development strategy. OLIVER is capitalising on the disruption evident in the agency landscape and we're growing at pace, expanding our offering and client portfolio as brand owners seek different, more transparent and efficient ways of working. As we grow, we need someone who's been at the coalface and knows how to deliver for world-class clients over a range of sectors. Lisa has proven, time and time again, that she's more than capable of doing that and more."
Bonney adds: "Watching OLIVER's growth from afar has been inspiring. The on-site model means I can liaise closer than ever before with clients to deliver efficient and cost-effective solutions to challenges in real time. I am not only excited by the growth and pace of OLIVER, but also the endless business opportunities we can solve, both creatively and strategically, by working closely with clients on the inside."
Source:Â OLIVER