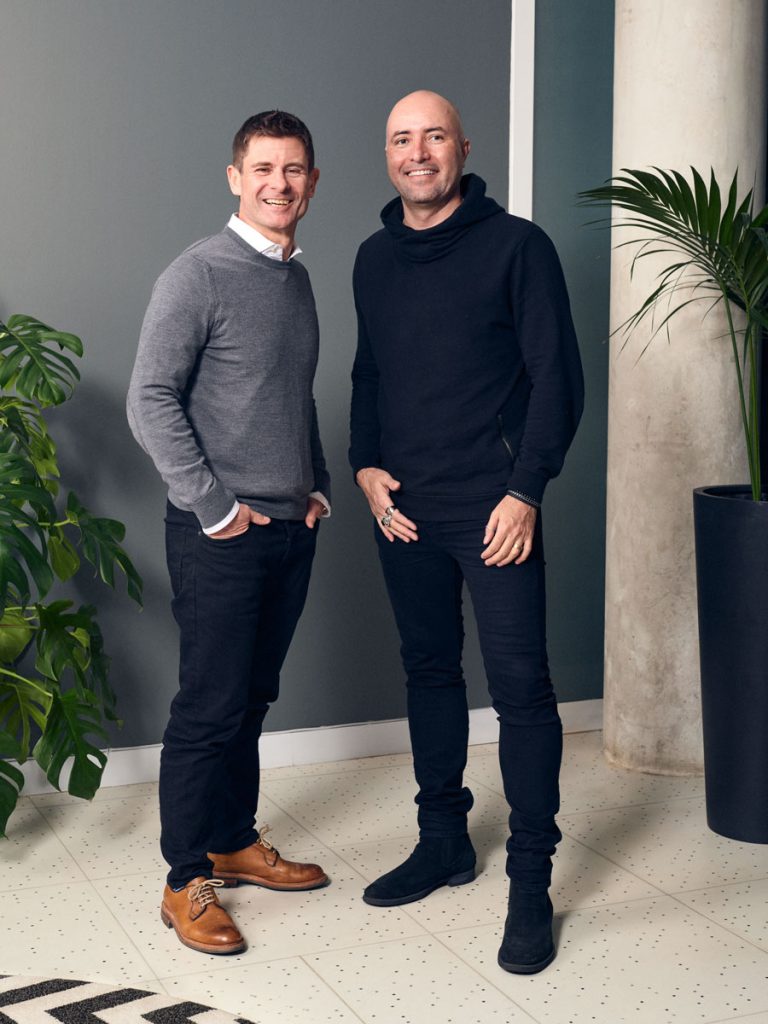 OLIVER has bolstered its creative offering with the arrival of new global chief creative officer, Rod Sobral. He will be responsible for the agency's creative output across global clients. 
Rod will report to Simon Martin, founder and CEO of OLIVER, and will oversee all of the agency's global brands, including Unilever. He has been tasked with amplifying OLIVER's client work and developing new capabilities for the business.
The announcement follows the recent news that brandtech group You & Mr Jones has taken a majority stake in OLIVER and its parent firm, Inside Ideas Group, which is also home to digital agency Dare. Y&MJ acquired IIG to develop its clients' in-house capabilities, and Rod's arrival gives OLIVER additional creative and strategic clout in this area.
Rod is one of the most award-winning creative leaders in the marketing world. Over the last two decades, he created numerous global campaigns, products and services for some of the world's top brands – including Google, Nike, Beats By Dr.Dre and Unilever, to name a few. 
Rod has spent the last year building his own brand transformation creative consultancy, RDS+PARTNERS. Here, he works in-house to deliver high-impact ideas that drive growth, fame and purpose for global brands.
Prior to RDS+PARTNERS, Rod was the vice-president and executive creative director of R/GA London. During his tenure, the agency tripled in size and won over 200 creative awards internationally, including numerous Cannes Lions, Grand Prix, D&AD Pencils and consecutive Agency of the Year titles.
He started his career in Brazil, with stints at JWT and Y&R before opening his boutique creative agency Loo/SP. He then moved to the UK in 2005 to become Unit9's Creative Director, leaving in 2007 to work on Nike at AKQA.
His work with R/GA London for Beats by Dr. Dre attracted international press attention and was pivotal in building the brand's voice, including some of the most famous sports ads in the last decade. Its partnership with Beats was named the 'World's Most Creative Partnership' by Campaign in 2016.
Simon Martin, founder and CEO at OLIVER, said: "Rod is a whole brain thinker. He has the ability to combine culture, storytelling, and technology to build and transform brands, which is an invaluable part of OLIVER's ambitious next chapter. Our new relationship with You & Mr Jones gives our clients access to an impressive array of marketing tech, and who better to give the keys to than a man with such a brilliant track record in creativity and innovation?"
David Jones, founder and CEO of Y&MJ, added: "Rod has an incredible reputation when it comes to building creative business and delivering big ideas – he knows how to make brands tick. Simon's ability to understand brands' challenges from inside and connect the dots makes them a formidable team."
Rod commented: "I've always believed creativity has the power to move people and businesses. Big ideas can transform brands. And when you're inside, building a brand side by side with your client, there are more opportunities for big ideas and creativity to flourish. I myself made some of my best work on the road and inside my client's offices. This is an incredibly exciting time for OLIVER – together with You & Mr Jones, the agency is writing a new chapter and breaking outdated paradigms. I'm delighted to be along for the ride."
Source: OLIVER