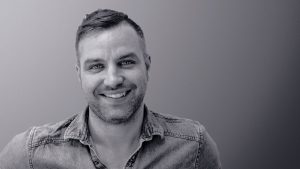 Loveurope and Partners (LEAP) are pleased to announce the appointment of Olly Eyre to their Sales and Business Development team.
Olly has recently returned to London from Berlin working on specialists' sponsorship projects with technology brands. Prior to that, he worked in financial publishing, seeking new ways of communicating with customers. As LEAP is the leading independent creative production specialist in the financial services sector, Olly's experience in this field made him a natural fit for the team.
Dave Carter, Head of Sales says, "Olly brings with him a proven sales track record, coupled with drive and forward-thinking. He will be a great addition to our team."
Olly says, "I've long been aware of Loveurope and Partners' market-leading reputation within the financial services sector on account of my own background in financial publishing. I very much look forward to adding to our client roster and am delighted to be on board, particularly in providing vital assistance to brands and agencies with their delivery of multi-market campaigns."
For more than 30 years, LEAP has provided creative services to agencies, advertisers and marketing departments across a wide range of industry sectors.
Source: LEAP