"An athlete or a mother. You shouldn't have to choose," says Swiss triathlete and Olympic gold medalist Nicola Spirig in running shoe brand On's latest marketing campaign.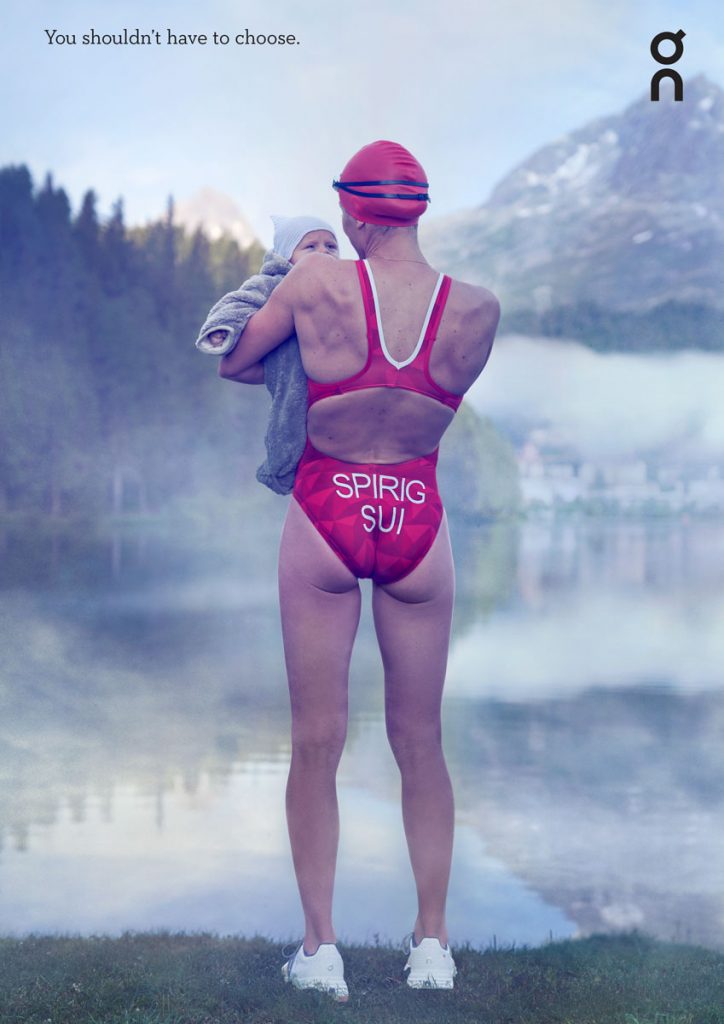 The three-minute biopic starts with a dramatic shot of Spirig from behind, strong and commanding in a swimming costume, seemingly about to dive into a cold Lake St Moritz to start training. On closer inspection she is holding something in her arms – it turns out to be her five-month old baby Alexis.
This poignant moment sets the scene in a short film demonstrating the seamlessness of Spirig's existence as an athlete and as a mother – showing how passionate she is about these two equally important aspects of her life. A strong call to arms that women should never have to sacrifice a part of themselves to have a family. 
The campaign contrasts footage of Spirig's incredible endurance – running, cycling and swimming through the Swiss mountains – with the intimacy of caring for her three young children.
The film is made by award-winning creative director and sport expert, Andy Fackrell. He has a rich legacy in the creative field, having worked with leading agencies such as Wieden + Kennedy and 180 Amsterdam on the two biggest sports brands in the world – and most recently he's committed his time to environmental and socially conscious campaigns.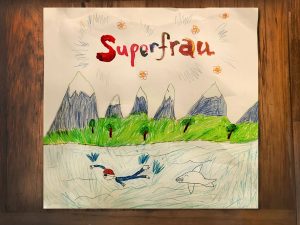 Andy Fackrell, Creative Director said: "I've been lucky to work with some of the biggest names for Nike and adidas, but this was the first time working with an athlete who is also a mother of three. And one that's been competing at this level for 20 years. The reason she's so good is more than simply talent – being a mother has made her even more determined and focused. She may well be the greatest endurance athlete in the world. And on top of this she's also a lawyer. Therefore, I can safely say: a superfrau, Nicola Spirig most definitely is."
Supporting female athletes during pregnancy and motherhood is part of On's fabric as a brand: "Family is our number one mantra and we encourage all our sponsored athletes – male and female – to pursue their dreams, both as a parent and as a sporting career professional," says Olivier Bernhard, co-founder of the Swiss sportswear company.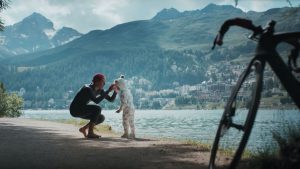 "We want our athletes to perform at their optimum level and uninhibited, knowing they have the full support of their sponsor throughout their professional career and even into retirement," Bernhard adds. "Nicola has mastered the craft of juggling motherhood with exceptional sporting achievement, and we are all in awe at her dedication and ability to be a world class champion inside and outside the home."
The decorated Swiss triathlete is a firm believer in advocating that "you shouldn't have to choose" between motherhood and a professional sporting career. That's her mindset as she prepares to compete at Tokyo 2020, with a non-stop training schedule and while also finding the time to mother her third child, born in April this year.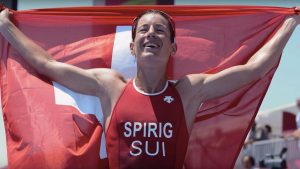 "In this day and age," says Spirig. "I believe you should be able to enjoy motherhood and enjoy continued career success, whether it's in professional sports or in any occupation. I'm proud to be part of the assembly of professional sportswomen who are speaking out for their rights as female athletes and I believe that our collective voice is finally being heard. My sponsor, On, is a real trailblazer in their support of parenting athletes and I am truly grateful that such a progressive and forward thinking company has given me the freedom and encouragement to pursue the joint family and competitive sporting life I choose without any restrictions whatsoever."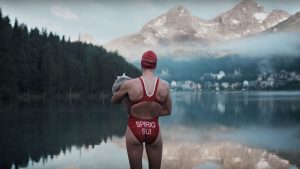 In the past few years, a number of high-profile female athletes have returned to their sport after giving birth, continuing to win big, with examples including Serena Williams, pro golfer Stacy Lewis, and runner Alysia Montano. According to ESPN's survey of professional athletes who are also mothers, 41% percent said their income decreased when they became mothers. 
On believes no athletes should ever have to compromise their sporting career to have a family.
Source: On