OVO Energy, the UK's largest independent energy supplier with 850,000 customers, today launches its biggest and most provocative advertising campaign: 'Power your life differently'.
The integrated campaign created by Uncommon Creative Studio aims to encapsulate OVO Energy's spirit and mission of 'positive energy since 2009', helping people to understand that they can safeguard our environmental future by powering their lives with renewable energy.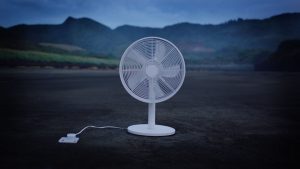 The film and print ads showcase bold, provocative illustrations of unstoppable renewable sources as a credible solution to the fossil fuel problem, juxtaposed against the protestations of climate change deniers. Rather than tell people to use less energy, the thought-provoking creative aims to empower people to join OVO Energy in its quest to create a sustainable energy system, by signing up or switching to renewable electricity.
The campaign debuts with a powerful film that features the everyday appliances that make up our daily lives. The appliances are plugged into the earth as a metaphor to show that renewable energy could power our world. Whilst the televisions on the beach feature climate change deniers, these are rebutted by the iconic call-to-arms 'Get Mad' speech from the film Network, which becomes a rousing and provocative voice for change. The film is set to thrash metal band Slayer's most famous track 'Raining Blood'.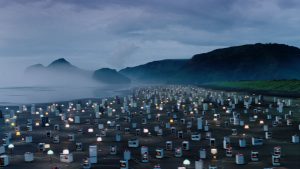 Sarah Keegan, Brand Director, OVO Energy, said: "At OVO Energy we've always focused on creating the energy system of the future – one that puts people and the planet first. And that future is going to be defined by renewable energy. This thought-provoking campaign is just the start of OVO Energy empowering our customers to power their lives differently. By choosing to join us or add renewable electricity to their energy plan, we want to raise awareness that together we can all start to be part of the long-term solution. The more we come together, the bigger change we'll see in powering our lives without ruining the planet."
The integrated campaign will launch across TV; VOD; online film; OOH; press; digital; social, BTL and PR. The campaign will feature on TV channels including ITV1, Channel 4, and a mix of key stations to drive mass awareness, including hero slots in Homeland, Marcella and Endeavour to encourage conversation in UK media and across social media. The campaign will run until mid-April 2018.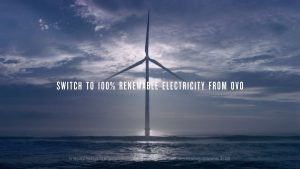 Nils Leonard, Founder and Chief Creative Officer Uncommon, comments: "This campaign is a bold, optimistic and positive encapsulation of what OVO Energy is all about. Being environmentally conscious isn't fringe anymore. Being conscious is the smart choice, and one we can make in every moment of our lives; we wanted everyone who sees the ads to recognise they have the power to make a change. The creative treatment is provocative and the metal soundtrack sets the tone for a commanding and unconventional film from a company in the energy sector. "
Source: Uncommon Creative Studio