Pearlfisher has created a new brand identity, packaging design and luxury experience in partnership with award-winning jewelry design brand, Tohum.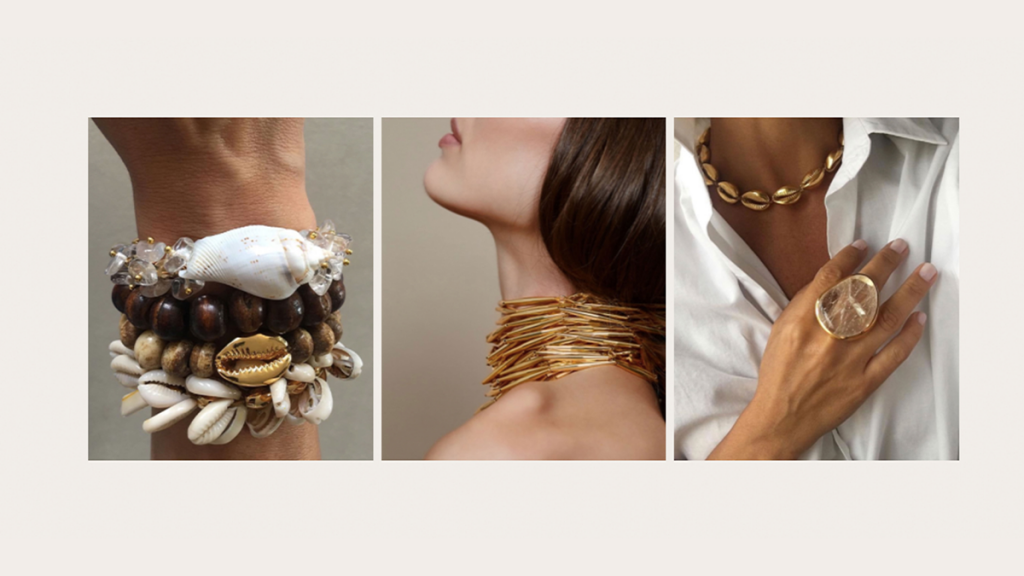 Verda Alaton launched Tohum 10 years ago to express her love for simplest forms of beauty. Born of her passion for nature and culture, and inspired by her travels across continents, Tohum is a distinctly personal brand that comes alive in one-of-a-kind handmade pieces and striking collections that celebrate original materials, strong structures and timeless connections.
Over the past decade, Tohum has grown from its artisanal origins in Istanbul to a highly sought-after international fashion brand. Creating a contemporary vision of jewelry as self-expression and setting a big trend with its iconic shell collection, the brand has reached a platform of global fans, influencers and celebrities alike.
A rising star amongst iconic luxury brands, today Tohum has a growing presence in global retail spaces ranging from Browns in London to Net-a-Porter and ShopBop, regular coverage in the fashion world led by Vogue and Harper's Bazaar as well as leading publications such as Forbes and Financial Times, and high profile exposure through style icons including 'Man Repeller' Leandra Medine, Gigi Hadid and Naomi Campbell.
Pearlfisher has joined Tohum at this key moment in time and created the future vision and expression of the brand, defining a complete experience that captures its unique position as a contemporary luxury brand in the highly competitive fashion world.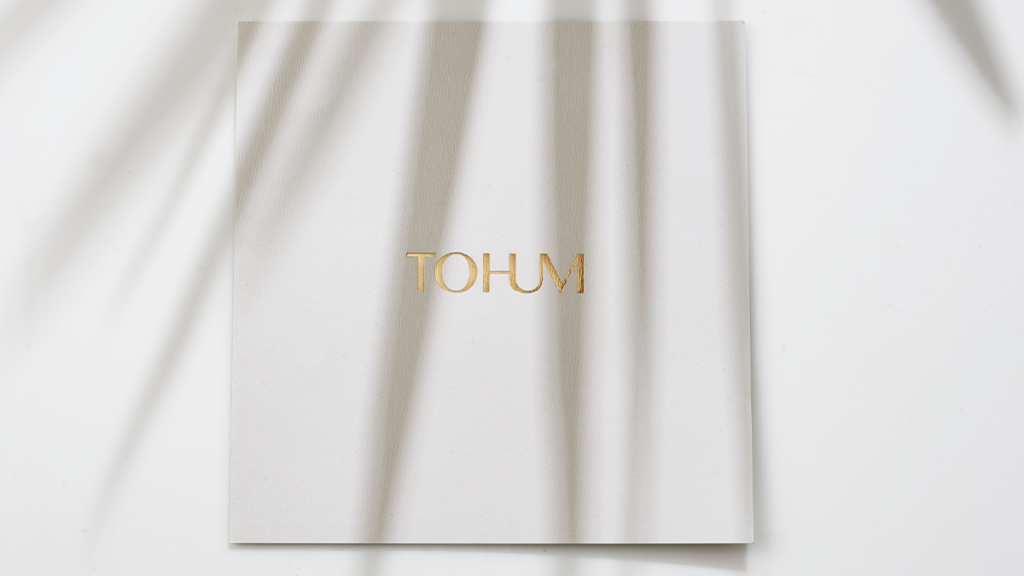 Yael Alaton, Partner Vision & Strategy, Pearlfisher said: "We wanted to express the powerful idea at the heart of Tohum and reveal the story of this beautiful brand as it turns ten years old and opens its unique experience to the world.

Tohum is all about the timeless idea of connection – the desire to bring us closer to our origins and each other. Our new Tohum expression 'To be Human' captures this inspirational idea and takes it onto the world stage with an iconic identity that symbolises unity and embodies humanity. Working in harmony with the Tohum design philosophy, we created an intuitive brand experience that first connects with the elegant simplicity of Tohum and then opens up into an expressive world where its exciting story unfolds, and its bold collections come alive."
Jesper von Wieding, Strategic Creative Director, Pearlfisher Copenhagen said, "Reflecting the originality of Tohum designs, our wordmark brings together a strong sense of form and fluidity to create a seamless connection and to take Tohum forward as a natural luxury brand for everyone. The elegant lettering through its graceful posture and intertwining nature evokes a feeling of continuity while crafting a sense of space, air and light reflected in the choice of a natural white, charcoal and gold palette. The new circle and dot symbol takes inspiration from ancient cultures and primitive African art forms, carrying meaning and all the values of the brand by expressing connection, continuity and the circular nature of life."
Talking about the packaging design, Jesper added, "The depth and meaning of Tohum come to life through the modular packaging design system in calm natural shades all perfectly balanced against one another, but also presenting the endless possibilities for the brand.
Every element of the Tohum brand has been considered to create a personal experience that is comforting and liberating. To open a Tohum box is an experience in subtlety and tactility – from the purity of its universal symbol to the beauty of each detail, inviting everyone to encounter Tohum on so many levels and discover the brand for themselves."
Pearlfisher has also created all print collateral with campaign materials for the presentation of new collections and a new catalogue with the many forms of natural materials.
Commenting on the new brand experience, Verda Alaton said, "I imagine how pieces of design will live in the world as part of our lives, on our bodies, reflecting true emotions. Pearlfisher's beautifully simple, subtle but strong, and interpretive new identity for Tohum captures these ideas whilst complementing our designs and welcoming everyone in. Tohum is now in a strong position to continue to challenge the idea of what fashion, jewelry and adornment really mean as a way of expressing individuality. I would like to see Tohum grow not just in fashion, but as a progressive brand that opens up new areas in accessories, in clothing and in the home – communicating strong values with a positive influence in people's lives, always bringing them a sense of joy and confidence in expressing their identity."
Credits:
Founding Partner Group & Creative Director: Jonathan Ford, Pearlfisher Founding Partner & Group Chairman Mike Branson, Pearlfisher
Partner, Vision & Strategy: Yael Alaton, Pearlfisher
Strategic Creative Director: Jesper von Wieding, Pearlfisher
Managing Director: David Ramskov, Pearlfisher Senior Designer: Louise Hvenegaard, Pearlfisher Designer: Maja Langkilde, Pearlfisher
Source: Pearlfisher