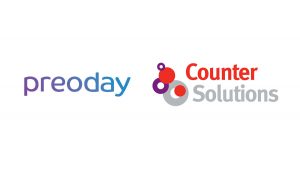 EPOS and campus payment solution provider, Counter Solutions, has announced a partnership with digital ordering company, Preoday. Together they will provide integrated ordering and payment technologies to new and existing clients in the food and hospitality spaces.
The partnership is a natural one given Counter Solutions' and Preoday's specific combination of technology and experience in multiple sectors and geographies. Counter Solutions holds contracts with FTSE 100 corporations, and operates within the further and higher education, stadia and retail markets. Complementing this, Preoday serves multiple sectors and has clients, including Company of Cooks, Aviva Stadium and the National Theatre, across eight countries.
Together the companies' technologies will benefit corporate caterers, event managers, education campuses and other hospitality providers that want to offer their own branded digital ordering service and streamline the payment process for customers.
Nick Hucker, CEO of Preoday, comments: "We are impressed by Counter Solution's breadth of experience working with large-scale businesses in many of our key markets as well as its reputation as a trusted supplier to those companies. It's an exciting partnership because, together, we believe we can enhance the ordering and payment process for thousands of businesses and offer a seamless experience for consumers across the globe."
Richard Bernans, Commercial Director at Counter Solutions, adds: "A key strategy for us is to provide options that reduce the need for clients to purchase large amounts of EPOS, thereby saving our users' time. Along with our own self-service and self-ordering terminals; a proven digital ordering platform is essential to this. Preoday is leading the way for digital ordering in our industry, its technology is helping companies open up new revenue streams and improve relationships with customers. We are confident that, combined, we will provide an unparalleled service to a global client base; we will help them keep up-to-date with the latest ordering trends and support them in gathering the data they need to gain a deeper understanding of consumers."
A leading British university will be the first client to benefit from the new partnership. Following a successful roll-out, plans are already in place to introduce the technology into other venues around the UK.
Source: Preoday