AllTogetherNow has created an atmospheric, documentary-style content campaign to celebrate the launch of Mercedes-Benz Vans' new Vito Sport model – showcasing the versatility of the vehicle, which combines practical space with leading technology and comfort, enabling business use as well as an active lifestyle.
Launching February 24, the campaign's hero film, 'Dirt vs Road', tracks a challenge between two professional cyclists – Dirt Wars UK Champion Daryl Brown, a mountain biker, and British Cycling Elite World Series Champion Yanto Barker, a road cyclist, as each takes the other on at his sport.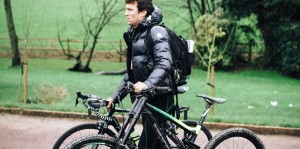 Shot in the countryside of Kent, the campaign follows road cyclist Barker as he tries down-hill mountain biking for the first time, taking on trails, jumps and chilling downhill dirt tracks at Penshurst Off-Road Cycling, in an attempt to match Dirt Wars Champion Brown at his sport. Barker then takes Brown to York's Hill, one of the UK's ten steepest hills, for his first hill-climbing attempt, and the two try and break the five-minute, 27-second record for the hill's fastest ever ascent.
The campaign, which aims to drive engagement with a broad audience of 25-to-55-year-old sports lovers, will continue through to July. A series of two short films, 'how to' videos, bite-size edits, teaser content, behind-the-scenes imagery and GoPro footage will be released across Mercedes-Benz Vans' Facebook, Twitter, YouTube and Instagram pages throughout the campaign, driving users to the Mercedes-Benz Vans website, where they can learn more about the product.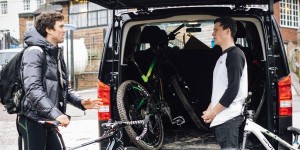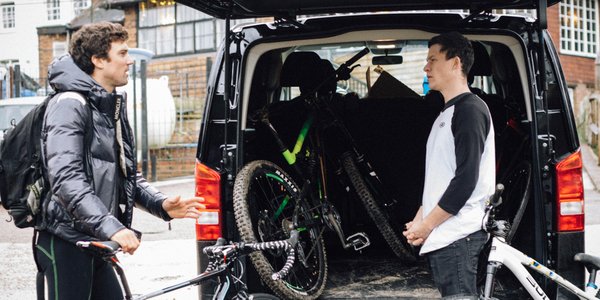 Daniel Evans, Creative Director at AllTogetherNow, said: "'Dirt vs Road' is a great evolution of our previous extreme-sports content for Mercedes-Benz Vans. The unscripted narrative between Yanto and Daryl, and the juxtaposition of the two journeys they take together – following each other out of their comfort zones – is a beautifully authentic way of raising awareness of the versatility of the new Vito Sport."
'Dirt vs Road' was created by Craig Priestley at AllTogetherNow, and directed by Patrick Schulenberg through Oliver's Island.