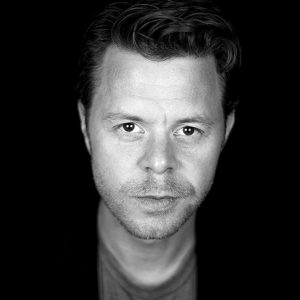 Proximity Worldwide has promoted Troy Hitch from Chief Innovation Officer at Barefoot Proximity to the newly created role of Global Chief Innovation Officer. Effective immediately, Hitch will report into Global President, Mike Dodds, and join the global leadership team.
Hitch is a seasoned executive agency leader with experience enabling Fortune 100 companies to achieve digital transformation across every consumer touchpoint. He originally joined Barefoot Proximity in 2010 as Chief Creative Officer and assumed the role of Chief Innovation Officer in 2014. He has lead data-driven creative work for ExxonMobil, Bayer and Procter & Gamble including P&G Everyday, the CPG giant's scale engagement platform, and the marathon-redefining Energy Broadcast System app.
He began his career as an agency creative, leading early digital branding efforts for Procter & Gamble. In 2004 he founded new media agency Big Fat Brain to pioneer interactive content experiences including digital series for Discovery Channel and Sundance Channel. His series 'You Suck At Photoshop' experimented with transmedia storytelling techniques, won multiple Webby awards and was named one of Time Magazine's Top 10 TV Episodes of the year. Hitch continued to explore the potential of digital-first experiences and delivered award-winning work primarily for technology clients including Adobe, Autodesk, Microsoft, TIBCO, and SoftwareAG.
Hitch also led all digital creative at Energy BBDO as ECD where he drove breakthrough work for Ziploc, Quaker, Rosetta Stone, 5 Gum, Bud Light and the successful Do Us A Flavor campaign for Lay's which became Facebook's most successful branded experience of all time.
In his new role Hitch will continue to be based in Cincinnati and will work across Proximity's global network of 24 offices to accelerate digital transformation, optimize innovation investment and advance tech and innovation partnerships. The Proximity network became part of Omnicom Precision Marketing Group (OPMG) last year and this role forms part of the growing global executive team.
Doug Worple, Global CEO of Proximity Worldwide, said: "Troy is an inspiring leader, and will be instrumental in driving transformational growth and bringing to life our shared vision for the Proximity network. His new role is an investment in ensuring that Proximity clients have access to the latest in technology and innovation and a full spectrum of services at both a global and local level."
Troy Hitch, Global Chief Innovation Officer, added: "Our clients have never been under more pressure to innovate the experience with their customers and get the most from their marketing dollars. I'm excited to expand my efforts across the global network and to have even more opportunities to help our clients harness the possibility in today's complex marketing landscape."
Proximity recently announced the inception of Invoke, a Voice and IoT lab, dedicated to audio, voice and IoT development and deployment.
Source: Proximity Worldwide