UBS and Publicis UK have created a global integrated campaign for the re-launch of UBS's premium banking and wealth management proposition. The new positioning for UBS is 'For some of life's questions you're not alone. Together we can find an answer'.
UBS and Publicis UK's extensive research, consultation and interviews with both relationship managers and clients revealed the insight that individuals across the world have one major characteristic in common: We all face choices throughout our lives, and continually make decisions that shape our future whether home, family, work, experiences or passions.
UBS's belief is that success comes not just from having better answers, but also from asking better questions. Our lives are filled with significant questions. If they're financial, UBS can work with you to find the best way forward.
The media campaign, which was devised by Mediavest, incorporates TV, print, social, an online experience, digital display, and an exclusive partnership with Bloomberg which covers sponsored TV content, interactive OOH spots at London City airport and roundtable events filmed at Bloomberg offices around the world.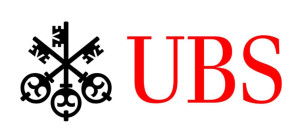 The campaign will launch globally including key markets such as: Switzerland, UK, Germany, Italy, US, Mexico, Taiwan, China, Hong Kong and Singapore. Local market campaigns will also roll out in addition to the global activity across 54 markets throughout the year.
The campaign's structure mimics the process of questioning. The audience's journey through the campaign starts with a question and follows the steps to finding an answer.
A 90" TV ad (with 60" and 30" break downs) will break in September and will run on Bloomberg, BBC, and CNBC across Europe, APAC and LATAM. The simple film poses a series of personal questions integral to our daily lives, prompting viewers to search for their answers by visiting UBS.
A print campaign in collaboration with Annie Leibovitz, celebrated photographer and author of The New York Times best selling book A Photographer's Life, will run across premium business and leisure titles globally, as well as in UBS's branch network. Leibovitz has the ability to capture something unique and insightful about her subjects. In choosing to partner with each other, UBS aims to show that it believes in having a higher degree of understanding of its clients – as Annie does her subjects. The print campaign is made up of eight portrait shots of people taken by Leibovitz that segment six different personas.
POKE, Publicis UK's digital agency, has created and produced an immersive online experience made up of three platforms hosted on UBS's main site: Life's Questions will take clients on a journey to further explore some of life's biggest questions and show them how UBS can help solve those that are financial in nature. Clients are able to explore each question from different perspectives, bringing in UBS's expert view, care and attention to their challenges.
Nobel Perspectives features new and never before seen interviews with Nobel Economic Laureates. Interviews with the Laureates, in depth academic films and commentaries by Economic journalists and UBS experts will be released on a regular basis. Every quarter, in partnership with Bloomberg UBS will release a feature 'theme' that groups together related videos in an easy to digest manner.
Guy Wieynk, CEO of Publicis UK and VP of Western Europe, said: "UBS is a truly transformative client, a change leader in its field; the new brand campaign is testament to this. It demonstrates the brand's values, unique collaborations and ultimately, the connection to its clients."