PureGym, the low cost, market disruptor has launched a multi-channel campaign aimed at cementing its reputation as the smart, best value gym around.
Created in partnership with, McCann Manchester, the campaign – 'Way More Than You Pay For' aims to celebrate PureGym's value proposition and focuses on how much members get for their money at a time when everyone is feeling the pinch of higher living expenses.
McCann began working with the fitness brand in August last year. The work runs across social, VOD, TV, print, radio, digital audio and OOH and will run into February.
The 30second fast paced spot, paints PureGym as the best value, smart choice gym, by spotlighting the many extras members benefit from by joining. The creative teleports three characters who have varying barriers to entry directly and unknowingly into a PureGym by using special effects, whilst a voice over explains how PureGym is the perfect solution for them and their lifestyle.
With a nod to a key target audience, women 35 plus, one execution depicts a familiar scene: A mum trying to work out in clutter- filled room with kids screaming "Mum" in the background and the family dog perched on her back.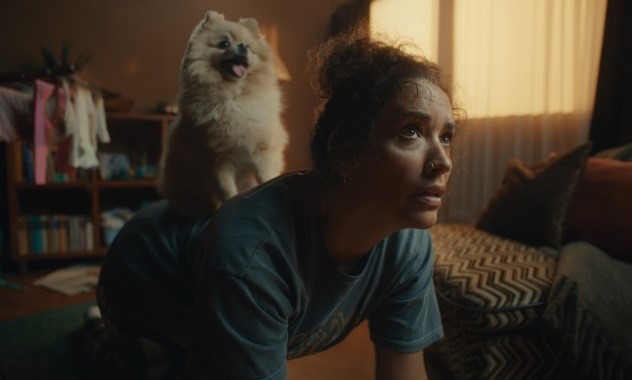 We then see Chloe AKA "Mum" swiftly teleported into a friendly gym environment with a voice over talking to her about the unlimited free classes on offer at her local PureGym.
Chief marketing officer at PureGym, Stephen Rowe commented on the campaign:

"At a time of great financial strain for so many people we wanted to double down on our position as one of Europe's leading value operators by shouting about the amazing value that we offer at PureGym. As the UK's favourite gym, with over 330 great quality facilities at low prices and no contract, we have removed the practical barriers to joining a gym, such as price or contract, but many people feel intimidated by gyms, and so our Everybody Welcome commitment still remains at the heart of our brand and campaign."
Dan Noller, digital creative director at McCann Manchester added, "This was a fun brief and an opportunity to demonstrate creativity. We needed to shout about how PureGym is bursting at the seams with value and also play to its friendly credentials – helping alleviate any concerns around those experiencing 'Gymtimidation'."
The work was produced by Craft, McCann Manchester's in-house production studio.
Source: McCann Manchester