Salary Finance is on a mission to change the lives of working people by improving their finances. Branding agency Ragged Edge has helped ensure this start-up's social purpose shines through every element of the business, with a new brand brought to life across a visual and verbal identity, followed by a website redesign and build.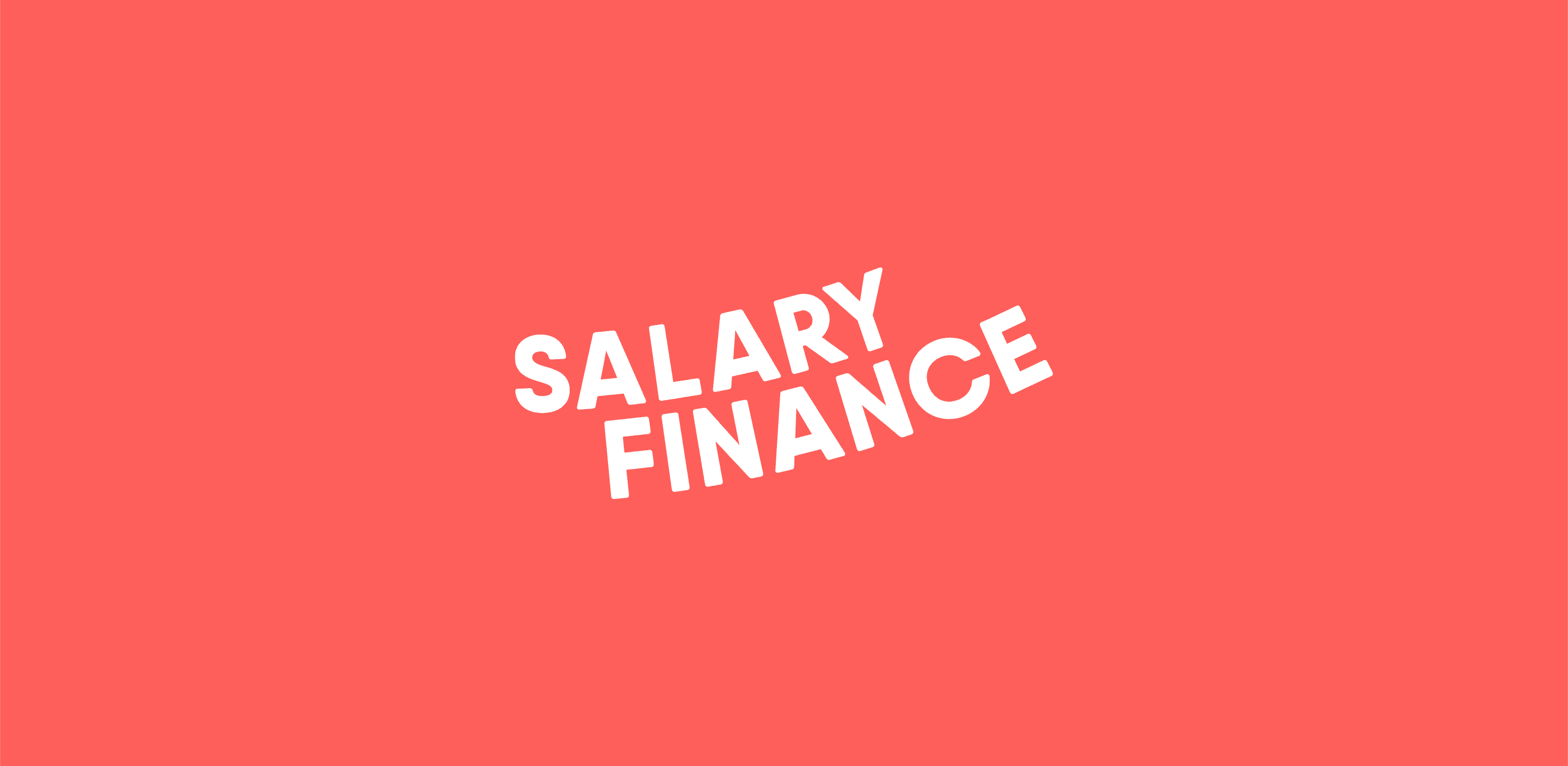 A start-up with a social purpose
There's an increasing awareness of the impact money worries can have on our health and wellbeing. Co-founded by the former Head of Google UK & Ireland, a former banking consultant and a social impact entrepreneur, Salary Finance brings together expertise in financial technology with a desire to do good.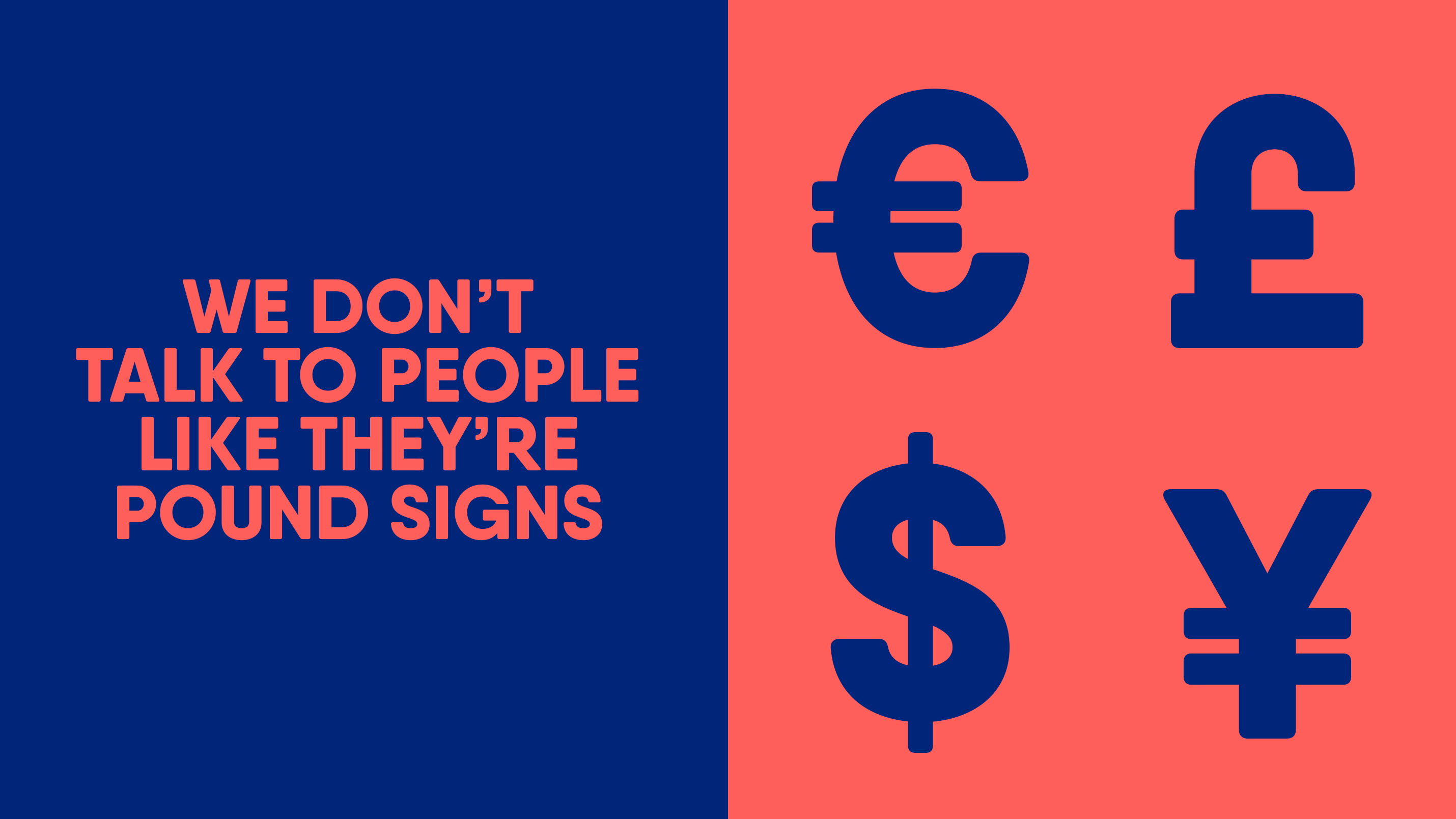 The organisation partners with employers to offer employees a range of salary-linked benefits designed to improve their financial wellbeing, save money each month, and borrow sensibly. In doing so, they aspire to boost productivity and loyalty at work, while eliminating the debt cycle and need for high cost borrowing.
A huge opportunity
Salary Finance partnered with Ragged Edge to help define and clarify their brand.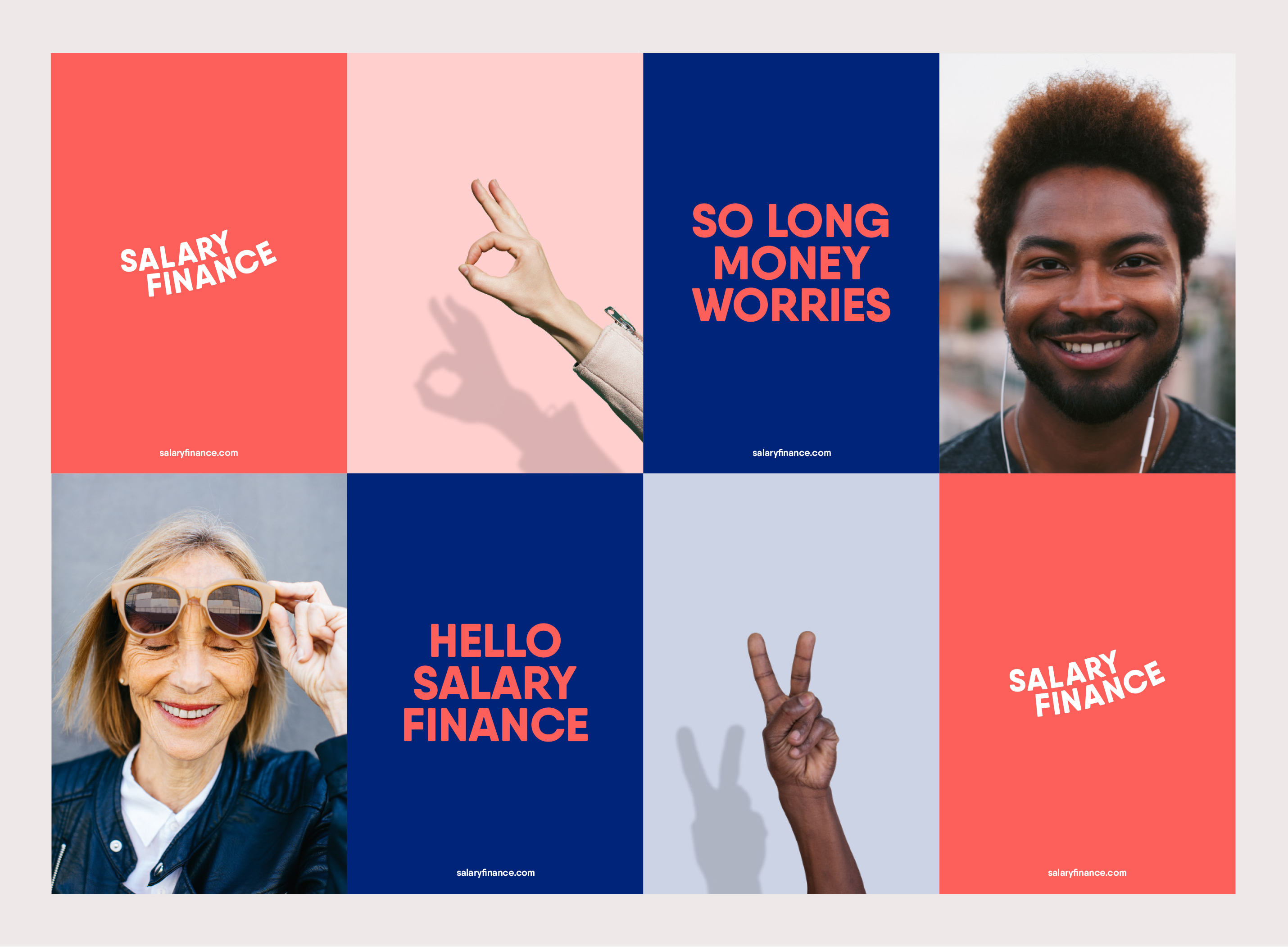 Max Ottignon, Co-founder, Ragged Edge says: "This wasn't just an identity project. Our role was to help this incredible organisation define their purpose, giving them the platform to implement it across every element of the business, both internally and externally, nationally and as they expand into the US. We recognised that money shouldn't be a cause of worry. It should build self-esteem, enable possibility, and free people up for a more hopeful and sustainable future. The brand needed to retain some challenger spirit, while confidently navigating an industry of financial institutions and payday lenders."
Asesh Sarkar, Chief Executive, Salary Finance adds: "We want money to do good for more people. Our new brand platform brings clarity and focus around that vision, helping us to take our offer all over the world."

Visual and verbal identity
The brand strategy inspired a visual identity encapsulated by a disruptive logo. The type is set on an upward curve, representing positive progress and hopefulness. Its unexpectedly playful tone – incorporating a subtle hint of a smile – helps position the brand as warm and human, a direct contrast to the rest of the category.
Complemented by a warm colour palette and uplifting photography suite, the brand is designed to give people an instant sense of who Salary Finance is: bright, positive, and unlike any of the competition. The tone of voice has been created to build trust with customers, without ever speaking to people like they're merely pound signs.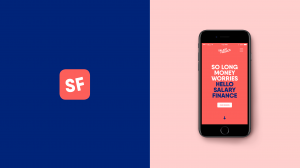 Bringing it to life
As well as developing a comprehensive guide to bring the brand to life across all channels, Ragged Edge continue a brand guardianship role with Salary Finance, designing a new exhibition stand, a more engaging sales presentation for prospective clients, and the redesign and build of salaryfinance.com.
Source: Ragged Edge