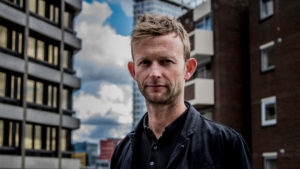 Recipe, the independent creative agency, announced the appointment of Matt Waller as Creative Director.
Waller, previously the executive creative director at BMB, completes the agency's new management team following a period of rapid expansion and the recent promotion of Ali Morgan as Managing Director and Dom Roe as Planning Director.
Working alongside agency founder Dan Jacobs, who will now focus on major clients and continue to help shape the creative direction of the agency, Waller will take responsibility for the creative output of the agency across all clients, which include AB Foods, Coca-Cola, SmartWater, Sprite, Schweppes and 888 Holdings. This client list has grown significantly in 2017 following wins including Amazon, Laundrapp, Macmillan's 'Brave the Shave' and Porcelanosa – the company's first UK agency appointment.
Having joined BMB in 2013 as the first appointment to its new management team by the original founders Trevor Beattie, Bil Bungay, and Andrew McGuinness, Waller was previously a creative director at Grey London for three years. Prior to that he worked in the creative department at BBH for 11 years, becoming a creative partner of the agency in 2008.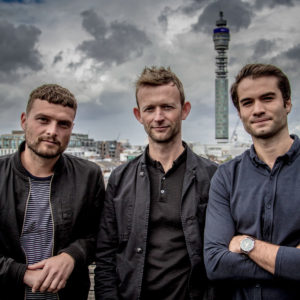 Throughout his career, Waller has created award-winning campaigns for brands, including British Heart Foundation's 'Staying Alive' featuring Vinnie Jones while at Grey London. During his time at BMB, he was responsible for high-profile work for Lucozade, Sony, and Seat, and for Audi, Vodafone, Mentos, Lynx, Surf, Johnnie Walker, and Robinsons while at BBH.
Matt Waller said: "Recipe is full of 'doers' and completely uninhibited by orthodox thinking. I feel very lucky to be invited on board and can't wait for the adventures ahead."
The new management team will be responsible for the day-to-day running of the agency. Ali Morgan joined the agency in 2014 as business director and Dom Roe as planner in 2013.
Recipe was founded in 2012 by Jim Yorath, Edward Glover, and Dan Jacobs to evolve from a successful production company working for clients such as Coca-Cola and Sky Media into a full service creative agency with in-house production remaining an integral part of the offer. The founding partners will continue to be at the helm of the company.
Source: Recipe