Netizens raved over a nostalgic throwback when Safeguard dropped a spin of a classic Backstreet Boys song featuring famous celebrity actor Alden Richards. The "I Wash It That Way" music video was an instant hit online, as it brought back the 90s feel while revealing the threat of #HANGINfection.
From the word hangin, which means air in Filipino, and infection, #HANGINfection is a play on words that refers to airborne germs that may cause skin reactions and respiratory sickness.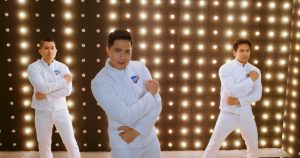 In the music video, Safeguard mixes awareness with entertainment through a familiar beat, witty lyrics, and a powerful message. It was a novel way to emotionally connect with the public while informing them of #HANGINfection.
Since its official release last February 27, "I Wash It That Way" has already gained over 12 million views and high engagement from netizens all over the world. Overall consumer sentiments have been positive, recognizing Safeguard's initiative to educate the public about germs present in the air.
Filipinos, with their love for music, enjoyed Alden Richards' own rendition of the classic hit song and were shocked as they find out that you don't have to touch germs, the germs can touch you. This sparked online discussions and information through user-generated content such as memes, GIFs, and in everyday casual conversations, making #HANGINfection another term for sickness caused by airborne germs.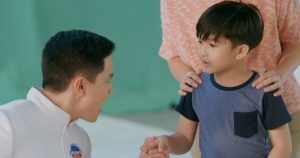 "I Wash It That Way" shows how the Procter & Gamble (P&G)-owned brand innovates its awareness campaigns to adapt to new marketing trends in the digital era. From producing serious, educational content, the soap brand shifted gears to leverage the power of pop culture, allowing them to identify with the new generation of consumers.
"One of the most effective ways for Filipinos to remember anything is to make use of a catchy song.  And one way to see if you've created a good jingle is if the audience considers it as "LSS" or last song syndrome-worthy, and that's exactly what happened with us. People raved about how they can't get the song out of their heads. Keeping our target market, the 90s moms, in mind, we chose a classic Backstreet Boys hit song and changed the lyrics to clearly communicate airborne germs to Pinoy housewives," shares Badong Abesamis of GIGIL, the creative agency behind the viral video.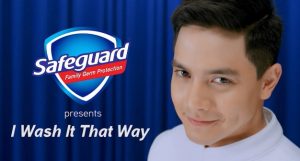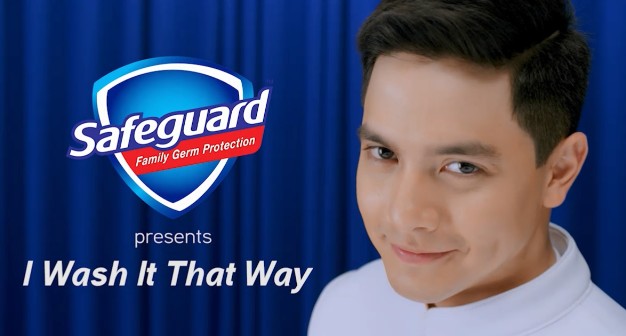 This reflects how the campaign mixes the right ingredients for success: a shareable educational content in the form of an entertaining music video, an influential local heartthrob, and a classic song that's close to the hearts of millennial moms and the young generation.
"Safeguard strives to be every Filipino mother's best ally in advancing the health and wellbeing of her loved ones, which includes staying in tune with our audience as communication means evolve. As the Philippines establishes itself as one of the countries with the most active social media users in the world, we are thrilled to start the conversation about #HANGINfection through a talk-worthy and shareable online video developed in partnership with Alden Richards," says Alex Vogler, Associate Director, Digital Transformation & Brand Communications for P&G's Beauty Division in Asia Pacific.
Source: GIGIL