Live & Breathe,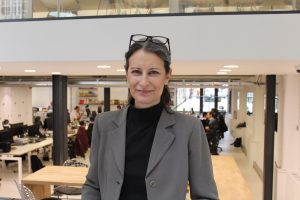 the integrated brand activation agency, has appointed Sarah Anderson into the newly created role of Client Service Director.
She is joining from Vividbrand, where, as business director, she oversaw clients including Nestlé, Pernod Ricard and Unilever. Prior to this, Anderson worked at a number of creative agencies across the globe, including Leo Burnett, Shanghai and Saatchi & Saatchi X, Guangzhou.
Reporting into Managing Director, Nick Gray, Anderson will be responsible for securing long-term domestic and international client relationships. Sitting across Live & Breathe's whole portfolio of clients, she will enhance the development of the account management teams, utilising her extensive global integrated experience.
Nick Gray, Managing Director at Live & Breathe said: "Now 30 years old, Live & Breathe is an independent creative agency with an excellent performance record. As we move into the next stage of our growth plans, this new Client Service Director role and board level position, is key to further developing our business and making the most of our incredible talent."
Sarah Anderson, Client Service Director at Live & Breathe said: "I wanted to work for a company that puts people at the heart of their business. Their own people. Their Clients. A company which is genuinely entrepreneurial rather than paying lip-service to the concept. An agency which is privately owned, so significant decisions can be made by the people in the office, immediately. A company where the owners have the courage to be truly entrepreneurial in everything they do."
Source: Live & Breathe