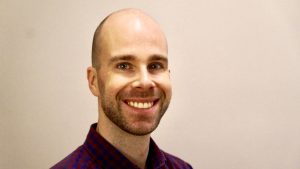 Award-winning experiential marketing agency Sense has appointed Dan Parkinson as Planning Director to oversee the work and development of its growing London-based Planning Team.
Parkinson's career in marketing spans 12 years, with the past eight spent focusing on brands and design. He joined Sense from Coley Porter Bell, where he worked across a number of national and international brands.
Heading up Sense's planning team, Parkinson will work directly with client brands to gain a deep understanding of the challenges they face with the aim of formulating inspiring strategies that will deliver effective, engaging and exciting work.
"So far in my career, I've enjoyed the privilege of working on the definition and expression of some of the world's iconic brands. I'm now really looking forward to contributing to how those brands behave in the real world, which is what drew me to Sense," said Parkinson.
"This a fantastic opportunity to shape strategy and develop the planning team at an independent agency that already has a great client base and an exciting portfolio of award-winning work. Ultimately, the more strategic we are as an agency, the stronger the partnership that we can build with our clients, and the better the campaigns. Getting to do work that starts real conversations with real people was the hook for me."
Commenting on Parkinson's appointment, Nick Adams at Sense said: "We're always looking to grow our skills base in both UK and US with the best possible talent and Dan will be a valuable addition. Planning is a cornerstone to our proposition and plays some part in every campaign we create. Dan will play a key role in developing our planning team and leading creative strategy. Experiential is growing in stature as a marketing discipline and attracting increasing investment and we're delighted to have Dan on board to help us deliver more outstanding award-winning campaigns."
Source: Sense