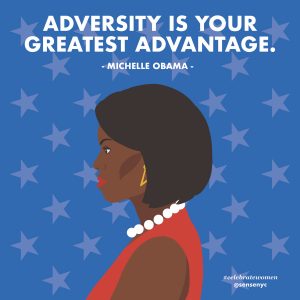 To mark International Women's Day on March 8th, experiential marketing agency Sense New York has created a vibrant initiative to #CelebrateWomen, aimed at applauding the most unapologetically strong females who made great strides in 2017 and inspired the Sense team during their first year of business in the US.
The agency has created a set of eight striking illustrations by NYC Creative Director, Nathaly Charria, and Sense London's in-house illustrator, Alana McDowell, featuring fearless women like Bozoma Saint John, Malala Yousafzai and Billie Jean King, that can be downloaded and shared with other badass babes (and the supportive men in their lives!).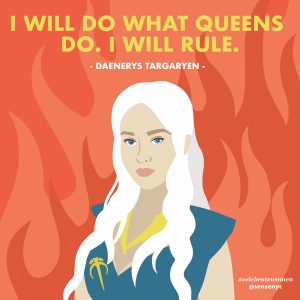 "International Women's Day. What better time to reflect on the women around us, and the impact they have on our professional and personal lives. For our agency, this month also marks a successful first year of business in North America– a happy coincidence, as not only do women form the bedrock of the Sense New York team, but during such a daunting and formative year for us, the support, advice and inspiration that has come from women, has been our burning North Star," said President of Sense, Sarah Priestman in a blog.
"To celebrate and fully acknowledge this moment, we have created a series of eight striking illustrations – one released each day between March 1st – 8th,  featuring women we, as a team, feel have made great strides in 2017, and who motivated us during our first year of business.  Women who are changing the world through their unapologetic presence and self-expression. Women we aspire to be like, because they encourage us to be ourselves. Women we hope will embolden others."
Source: Sense New York