In two new spots titled 'Siamese Twins' and 'Childbirth', Serviceplan France Creative Director Daniel Perez gives a surreal twist to the new Cash Converters campaign.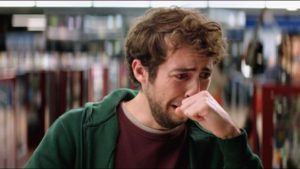 Cash Converters, world leader of the purchase-sale of second-hand goods, launches a new advertising campaign by Serviceplan France, with the concept that people don't have to concoct crazy narratives in order to sell their favourite possessions at the best price.
The campaign "The Smooth Talkers" uses the register of the absurd to address the apprehension some people associate with selling goods on the second-hand market, by playing on the ambiguity between the market value and emotional value of objects.
The 'Childbirth' spot features a tongue in cheek scenario which arose from the statistic that food mixers are ranked in the top five most popular second-hand goods sold in the Cash Converters stores.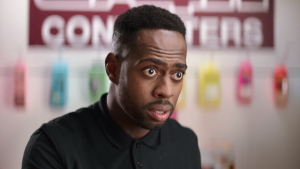 With the tag-line 'Vendez-Vite, Achetez Mieux' (Sell quickly, buy better), the campaign removes the drama from the crucial moment of repurchase, and emphasises the Cash Converters philosophy of applying the highest value to resale objects.
Daniel Perez, Serviceplan France Director of Creation and Director of the campaign explains: "The Smooth Talkers' is based on an absurd narrative which delivers a simple and rational message. The comedy and surrealism of the Siamese Twins and Child Birth spots values the brand as much as its audience."
The campaign marks the beginning of a saga, with Serviceplan France responsible for creation, and strategy by Mediaplus France. The principle is to ensure a long-term TV presence for 18 weeks, at the key moments of buying and selling, in the 1st and 3rd week of each month.
Source: Serviceplan France