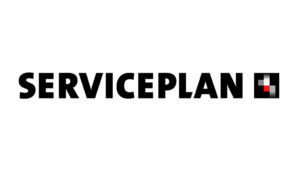 As Chief Digital Media Officer International (CDMO International), Stefan Krötz develops digital media expertise at Serviceplan International at the more than 35 Serviceplan Group locations and will expand the international activities in this area even more strongly in future. The aim is to develop a programmatic and performance portfolio across the different locations, which combines and expands the existing portfolio and makes it accessible for all agencies on the basis of newly created synergies.
Moreover, Stefan Krötz will drive the data-based networking of (programmatic) creation and media on the international stage too. Before joining the Serviceplan Group, the 43-year-old spent five years as Managing Director of AdAudience, a provider of Data Driven Advertising. He also held positions prior to this as Director Sales Management at SevenOne Media and Head of Strategic Marketing at SevenOne Interactive.
In addition to Stefan Krötz, Jason Romeyko, Marcus Schnarr and Christoph Kunzendorf have also taken up leadership roles at Serviceplan International since 1st of July 2017. The multiply acclaimed creative expert, Jason Romeyko, who joined the Serviceplan Group at the end of 2016, assumed the newly created role of Worldwide Executive Creative Director (WWECD) on 1 July 2017 with the vision to enhance the reputation and perception of the model of the "House of Communication" even more creatively around the globe.
Marcus Schnarr, who has been with the Plan.Net Group for 14 years – most recently as Head of Business Development – is embarking on his new career as Chief Marketing Officer International (CMO International) with the aim of delivering central contents and resources of the Serviceplan Group on an international scale. His vision it to bundle, progressively develop and professionalise international business development. His attention will focus on making the Serviceplan brand and the Houses of Communication more visible and recognised in overseas markets.
Another addition from the Serviceplan Group is Christoph Kunzendorf, who has filled the role of Chief Financial Officer International (CFO International) since the start of July. The economics graduate with a strong background in finance has already been part of the Serviceplan Group since 1989. He started out in the group as an advisor and rose through the ranks to Managing Director and Partner – most recently he held the position of Chief Financial Officer in the Serviceplan agency holding. As CFO International, Christoph Kunzendorf is responsible for ensuring the profitability of the agencies and the financial strength of the international Serviceplan Group.
In another move, Tobias Gärtner, Tim Schnabel and Heinz-Jörg Eberbach have also joined the management team at Serviceplan International. As Chief Operations Officer International (COO International), Tobias Gärtner is responsible for establishing and optimising international business processes. Tim Schnabel assumes responsibility in his role as Chief Digital Officer International (CDO International) for digital services at all international locations under the Plan.Net brand. Heinz-Jörg Eberbach is as CFO Asia responsible for the important growth markets in China, Korea, Russia and Middle East.
"As we continue to grow internationally, it will become increasingly important for us to establish central interface and coordination points for our international colleagues. We are therefore all the more pleased that we can further expand our portfolio internationally through Stefan Krötz, Jason Romeyko, Marcus Schnarr and Christoph Kunzendorf," explains Markus Noder, Managing Director of Serviceplan International.
Internationalisation of the Serviceplan Group
Over the past ten years, the Serviceplan Group has not only continually achieved financial success and won many awards, it has also experienced rapid international growth. CEO Florian Haller first started to bring his vision to life back in 2006. His dream was to create the world's first global agency group to originate from Germany.
Markus Noder, Managing Director of Serviceplan International, has been in charge of the agency group's international strategy since 2011. These days, the German offices in Munich, Hamburg, Bremen, Berlin, Frankfurt and Cologne have been joined by Houses of Communication in Vienna, Zurich, Milan, Brussels, Dubai, Paris, Lyon and Madrid, as well as branches in Moscow, Delhi, Beijing, Shanghai and Seoul among others. The aim is to develop Houses of Communication at all locations, with all communication disciplines united under one roof.
Thanks to close cooperation with other partner agencies, the Serviceplan Group is represented in the world's most important economic hubs. Its close relationship with the agency group Creston means that the Serviceplan Group is also represented in the United Kingdom (London) and the USA (New York). A partnership with the agency Ariadna expands Serviceplan to the cities of Buenos Aires, Bogota, Lima, Mexico City, Miami, Panama City, Santiago and Sao Paulo.
Source: Serviceplan Group