Scottish family butcher Simon Howie, producer of the UK's number one selling haggis, has unveiled a new film for haggis fans with a parody on a classic thriller, in the lead up to Burns Night.
The film, which was launched on Facebook, is a sequel building upon the success of 2017's Burns video which sees the main character, the rather eccentric haggis hunter, divulge his love of hunting the mythical haggis.
The success of the film contributed to a record year of haggis sales for Simon Howie which was the only haggis brand to have grown sales in January 2017, with a significant increase of almost 20%, outselling its nearest competitor by 2:1.  Their family-sized Chieftain haggis is ranked number one in its category and sales figures showed that almost 1.5m people across the UK enjoyed Simon Howie haggis for Burns Night celebrations.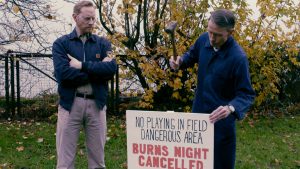 Produced by creative agency, The Union, the film concepts are humorous and quirky, complementing the Simon Howie brand with the aim of strengthening relationships with current and potential customers.  It also includes a competition element to encourage further interaction with customers. The iconic film reference fits perfectly with the previously established 'hunt the haggis' theme but this year adds a retro twist to the character of the hunter and his relentless pursuit of the haggis.
Michael Hart, Creative Director at The Union, commented: "The Simon Howie Great Chieftain is a haggis like no other. To promote its return for Burns Night we need to serve up an idea with real bite, one that will sate the appetites of haggis-lovers and film buffs alike. That calls for nothing short of a classic. For a classic dish."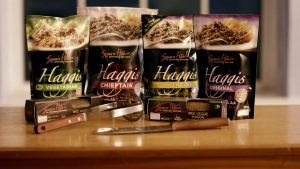 Simon Howie commented: "We had great fun with last year's video for Burn's Night and its Scottish humour really hit a note with our customers. January 2017 was our biggest ever Burns period and we felt compelled to create another fun film to share with friends and families up and down the country.  It's a tongue-in-cheek celebration of our national dish, which is rapidly growing in popularity south of the border too. I'm sure everyone will be keen to see what our fearless haggis hunter gets up to next!"
Simon Howie was set up in 1986 by Simon Howie, who grew up on the family farm. Simon Howie products are distributed throughout supermarkets across the UK including Sainsbury's, Morrisons and Co-op. The Scottish butcher has award-winning shops in both Auchterarder and Perth.
Source: The Union