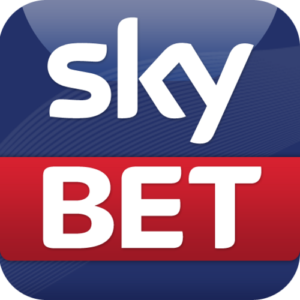 Leading online UK sportsbook, Sky Bet, has appointed Who Wot Why (WWW) as their new creative partner for 2017/18 and become the London-based agency's first ever fully retained client.
WWW, were successful in an extremely competitive three-way pitch to replace mcgarrybowen as Sky Bet's creative partner, having worked with the leading online sportsbook on successful TV, CRM and social media campaigns for their free-to-play games, Sky Sports Fantasy Football and Soccer Saturday Super 6 last summer.
Alongside Mediacom, WWW will manage the multi-million-pound account and continue to deliver fully integrated campaigns, focusing on driving the brand message 'Making Betting Better' through the line, including but not limited to TV advertising.
Sky Bet intends to work alongside WWW as a fully collaborative 'team' including Bountiful Cow and Mediacom, joining creative, communications planning and effective media buying together with its internal teams to advance the Sky Bet brand, which is fast becoming one of the most recognizable and used online sportsbooks in the UK industry. Recent results published by research, data and insight company, Kantar, revealed that Sky Bet is currently number 1 in the UK market in terms of customer numbers.
Michael Afflick, Sky Betting and Gaming's Head of Brands, said: "Who Wot Why will be a partner to Sky Bet, not a just a creative agency. These day's businesses like ours need much more than just a creative or 'advertising agency' to help them get their message across to customers. We have big plans and are excited to partner with a bunch of people who just get it. Together with Mediacom and Bountiful Cow, this will be a real team effort to join all of the dots required to do great work."
Who Wot Why's co-founder, Ben Walker, said: "I couldn't be happier. Sport. Betting. A brand that's absolutely smashing it at the moment. And decent people running it. What's not to like? Sky Bet have huge plans and I'm absolutely chuffed that we're part of them."
Source: Who Wot Why