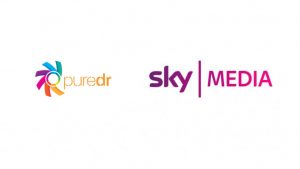 Sky Media announced a partnership with Pure DR, the response driven advertising specialist, to enable seamless campaign creation for Sky's teleshopping clients.
The partnership with Pure DR allows brands to create teleshopping campaigns from start to finish, a one-stop-shop offering creative, distribution, call centre handling and post campaign analysis.
Sky Media's teleshopping offering, the largest provider in the UK, is currently available on more than 35 channels, including Sky One, Channel 5, Fox, CBS Reality, Comedy Central, History Channel and MTV. Brands can advertise in both short-form (60 seconds to 4 minutes) and long-form (12, 15 and 30 minute) segments across all channels.
By combining premium teleshopping airtime with Pure DR's expertise in creating engaging content, brands can reach new audiences and deliver high ROI campaigns. It's particularly effective for new-to-air brands that want to initiate a direct response. Brands that have reaped the rewards through working with Sky Media include JML, Thane and High Street TV.
Cathryn Crow, Head of Response Trading at Sky Media, said, "Teleshopping is great medium that gives brands both reach and high engagement at competitive costs. With TVs credentials in building brands and customer trust, we're making it easier for businesses to drive sales through the power of TV."
Cat Daniel, Client Services and Marketing Director at Pure DR said, "We are delighted to be working so closely with the Sky Media teleshopping team in order to deliver a model that combines our creative flair and commercial expertise with its responsive media. We believe that teleshopping is about to enter a new renaissance as more brands begin to appreciate the importance of DRTV and we are excited to announce this strategic relationship."
Source: Sky Media