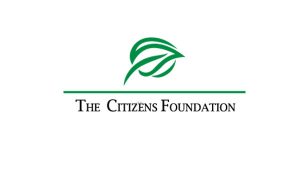 smp, the shopper marketing agency, has been directly appointed as the UK lead social media agency for The Citizen's Foundation UK.
The Citizen's Foundation is in the top five largest charities in Pakistan, helping give underprivileged children access to education in Pakistan, building over 1482 schools, and educating over 220,000 children in the past 22 years. It has tasked smp with raising awareness through social media channels in the UK, with the ultimate goal of helping drive donations.
Effective immediately, smp will refresh The Citizen's Foundation's paid social strategy with an initial focus on Ramadan. The appointment is a new scope of work and is part of a wider change in marketing strategy to move away from email marketing to social media-led campaigns. Led by Business Director Mark Burgess, smp will handle all the NGO's social activity, including advertising, media buying and analysis.
Cally Archibald, Social Media Strategist at smp, said: "The Citizen's Foundation is an exceptional organisation that brings genuine, positive social change in Pakistan through education. We're very excited to be collaborating with them to increase awareness of the important fundraising work they do in the UK."
Rukhsana Parveen-Cic, Executive Director at The Citizen's Foundation, commented: "We're an organisation working to help bring 22 million children out of poverty in Pakistan. Donors in Pakistan and the United States have been supporting the programme, but TCF UK has struggled to establish a foothold in the UK market. We're really excited about the potential for social media to spread the word about the extraordinary work of TCF. We have won awards for the quality education that it provides for some of the most vulnerable children in the world. We hope that with the help of SMP we will ultimately generate more donations, and smp's expertise in this area made them the right choice for us."
Source: smp