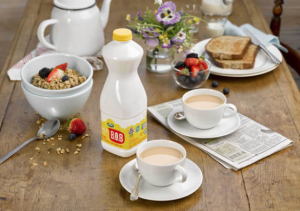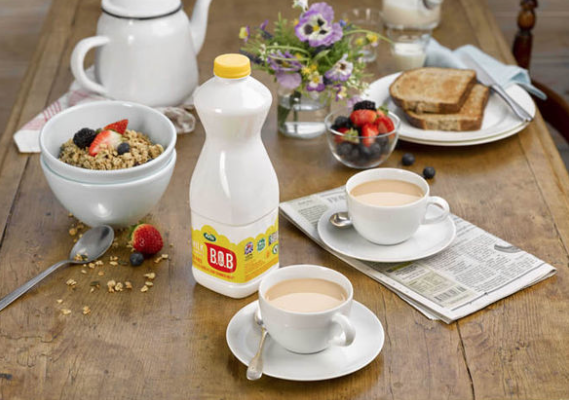 Creative agency Space has been appointed by Arla, the UK's largest farmer-owned dairy company, to support the launch and ongoing development of a game-changing concept in the milk aisle: Arla Best of Both (BOB), the country's first yellow-top milk. Space's remit covers live brand activation as well as digital and social.
Best of Both is the first-ever milk with the low fat of skimmed but tasting as good as semi-skimmed. It is a skimmed milk that is pasteurised, filtered and enriched with natural protein to deliver a taste and texture that's as good as semi-skimmed. Based on a process that took three years to develop, it combines traditional dairy craftsmanship with industry-first technology.
Space has created a social strategy for BOB based on an 'uncompromisingly uplifting life', giving consumers light-hearted and joyful content on their social feeds. All the social posts will also have a splash of yellow to establish the colour and highlight that Arla is introducing a brand-new tint to the traditionally blue-, green- and red-topped milk aisle.
The live brand activation crafted by Space adds another dimension: it involves a branded milk float and 'hot truck', both of which will build awareness for the brand as they tour around the UK and also give consumers the opportunity to trial BOB for themselves, proving the taste claim.
The first half of their nationwide tour will take place in February, to coincide with the TV ad campaign, and the second half in the summer. The float will drive around UK towns with a milkman delivering bottles of BOB to people's houses and offering a coupon to encourage them to their local store, while the hot truck will offer people muesli, tea and coffee served with BOB so people are able to try the product for themselves. The truck will target high streets, train stations, supermarket car parks and businesses.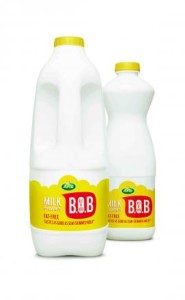 David Atkinson, managing partner at Space, comments: "Arla's BOB is a genuinely innovative product launching into one of the most traditional grocery aisles. Shaking up the milk industry is a tough job, but we think joy and good news is the way to create real intimacy. Social platforms like Twitter and Instagram are where uplifting news and inspiration can reach people from morning until night. In addition, experiential activity is absolutely vital to BOB because we're making a taste claim, and without proof people might not believe what Arla is saying."
Stuart Ibberson, UK category director at Arla Foods, comments: "Space understood just how big this launch really is. We're getting the message out in an eye-catching way that fits milk's feel-good factor. Our consumers have told us that they are increasingly seeking healthier daily choices, but skimmed milk is seen by many as a compromise too far. So after three years of research, we're making a brave new promise to milk drinkers: you can enjoy the best of both worlds. Space is helping us deliver on that pledge."
Arla BOB will be announced to the UK via a nationwide TV campaign starting on 8th February 2016 as the new product becomes available in supermarket aisles. The ad shows BOB coming to a town called 'Compromise' and is part of a £7m integrated marketing campaign spanning shopper, outdoor, press, digital, social and PR. Arla BOB will sit alongside Arla Cravendale, Lurpak and Anchor with Arla's portfolio of major dairy brands.
Space already works on a number of other Arla brands and has now been appointed as the chosen agency for BOB across the key social and experiential channels.