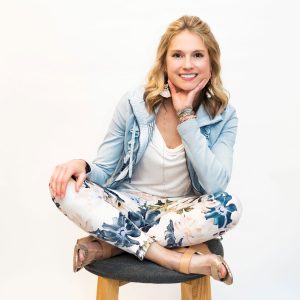 Brand innovation agency Spicefire is pleased to welcome back Maggie Parkhouse in her new role as Group Director of Design, based at the agency's Cincinnati office.
Maggie is returning to Spicefire to lead and inspire the agency's design team after a two-year break during which she co-founded a venture capital company.
She says: "I am returning to a company that I love because of the talented people who work there. I am so excited to be part of an agency of innovators that is helping brands of all sizes to launch products, grow and stay relevant in market."
Maggie brings more than 14 years' experience of working with established companies such as P&G and MillerCoors and emerging companies including Joy Album and Autumn Adeigbo.
She says: "I come from a background mixed by leadership on large, multi-million dollar consumer brands and brands just showing up online, ready to disrupt categories. It's the perfect combination. My favorite quote, by Robert Ingersoll, is 'We rise by lifting others', and that sums up the approach I'll be bringing to my leadership of the Spicefire design team. I am humbled to learn from them and grow with them, giving the right purpose to their passion."
Tammy Cahill, Managing Partner, Spicefire says: "We're thrilled to be welcoming Maggie back into the Spicefire family. She'll be leading a creative team with a tremendous passion for helping connect brands to people. We're confident that Maggie's creativity, experience and collaborative leadership approach will help the team to shine and further build the culture and reputation of the agency."
Source: Spicefire