Spirit Entertainment and HMV have launched a content push to promote the release of the new John Bishop DVD, Winging It – Live. The initiative was created in partnership with content and partnerships agency Jump, with media planning and buying by Target Media, both part of Havas Group Media.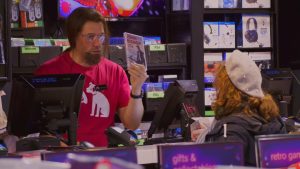 Working with Bishop himself, as well as key retail partner HMV, Jump chose not to deploy the campaign budget on a traditional TV spot – instead, developing a humorous 60-second film which aired as part of John Bishop's appearance on the Jonathan Ross Show on Saturday night. The skit shows Bishop undercover and in disguise, attempting to sell his own DVDs to members of the public in HMV in Oxford Street.
Capitalising on Bishop's appearance on the Jonathan Ross Show, and using the 60-second film as a starting point, Jump has created a host of bespoke assets to drive interest in Bishop's new DVD across paid, owned, shared and earned channels. Activity includes content on Bishop and HMV's social channels and editorial coverage on key digital titles such as MailOnline, as well as a paid media push around the launch of the DVD on the 19th November.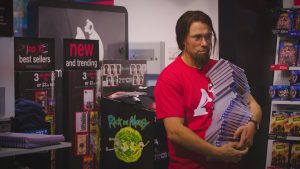 Robert Callow, Managing Director, Spirit Entertainment, said: "Jump brought a different approach to the table, appealing to John's sense of humour while enabling us to maximise all opportunities that his profile provides, by connecting all channels together through content."
Neil Taylor, Managing Director, HMV, said: "We were excited to work alongside Spirit Entertainment on this unique idea and are extremely happy with the end result. It was great to work with John for the day and a fantastic experience for those customers who managed to see past his disguise. As the UK's largest entertainment retailer, we are always looking for fun and innovative ways to help promote new releases and this activity was a perfect fit for the HMV brand."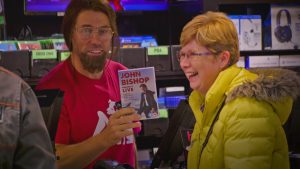 Nick Wright, Managing Director, Jump, part of Havas Group Media, said: "We've worked closely with John to develop a piece of content which feels authentic and relevant to his audience, deploying what would traditionally have been paid media budget to create a moment which should have huge reach across not just paid but also owned, shared and earned channels."
Source: Havas Group Media