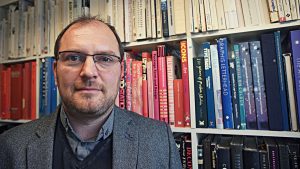 Leading customer acquisition and engagement agency, STACK, part of MSQ Partners, has appointed Mark King as its first Chief Data Officer.
King will take up his new position with immediate effect, reporting into STACK's CEO Ben Stephens. He will work across STACK's client portfolio which includes Church and Dwight, Hertz and Electoral Commission, ensuring informative and actionable data insights are at the epicentre of planning and decision making.
King will fuel sustainable growth and market share for clients by providing the vision, strategy and oversight of digital transformation activities and driving increasingly relevant interactions with the connected customers across all channels.
Joining from Merkel / DBG, where King worked as Head of Data Intelligence & Strategic Planning Director, he brings over 19 years' experience to the role. During his time at Merkel / DBG, King was the lead consultant for Renault UK, helping to improve the brand's Media, Digital and CRM prospecting, retargeting & loyalty ROI by bridging Data Science, Digital innovation and CRM techniques.
Ben Stephens, Chief Executive of STACK, said: "Mark's wealth of experience straddling digital, media and CRM will be integral in ensuring our clients are data driven and relevant. His expertise makes him the perfect candidate to ensure that clients are reaching their targets and evolving their customer experiences, and we are thrilled to welcome him to the team."
Mark King, Chief Data Officer, STACK added: "I am excited to join the talented team at STACK to help support MSQ Partners' commitment to creating tangible benefits for clients. The multi-disciplinary agency structure lends itself to agile and creative thinking across the entire marketing mix, and I am looking forward to leading STACK's data offering to further strengthen their creative and strategic output."
Source: MSQ Partners