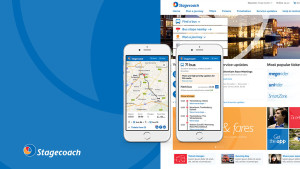 International public transport group Stagecoach Group Plc is to launch the UK's first nationwide online bus journey planning service for its Stagecoach UK Bus division, with a new website by independent creative agency Rufus Leonard. The agency, which is also lead digital agency for PizzaExpress and the AA, was awarded the brief as part of Stagecoach's £11 million digital investment strategy announced during the group's half-year results to October 2014.
The service, which will allow consumers across the UK to track and plan their bus journey using real-time updates, supports Stagecoach's intention to provide their customers with a world-class travel experience. It is the first of its kind for buses and also the first of its kind regionally, with only customers in London previously having access to services that do this, such as Buschecker. The service is expected to rival similar services offered by Transport for London and Google.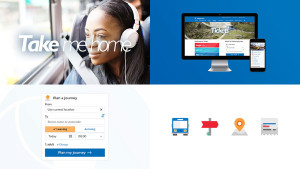 The new service will replace the current website and will be fully mobile responsive, featuring a 'mobile-first' design that has been rigorously tested with customers. The work will lay the foundations for the brand's mobile and digital strategy going forward.
Robert Montgomery, Managing Director at Stagecoach UK Bus, said: "Our customers want seamless journeys –from planning their trip and buying tickets, to getting real-time travel information and catching the bus. We believe this new website will help make life easier for all of our passengers, no matter how often they use the bus."
Lindsay Wall, managing director at Rufus Leonard, said: "This service really is a gamechanger. Customers across the UK will be able to plan their journeys and buy their tickets on any device. Gradually, they will also be able to physically track their bus, so no more waiting in the rain. The service also bears the hallmark of the Stagecoach brand – one of the Top 10 most admired businesses in the UK and favoured by consumers for their fantastic services. We are expecting the full service to be rolled out by 2016."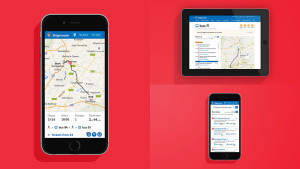 Stagecoach UK Bus is the largest bus operator in the UK, with a fleet of 8,300 vehicles operating express and local bus services across the country and connecting over 100 towns and cities. Around three million passengers travel on Stagecoach bus services every day.
Stagecoach appointed Rufus Leonard as its lead digital agency in May 2014, following a competitive pitch against three other undisclosed agencies. Rufus Leonard handles digital creative execution and strategy in the UK for Stagecoach.
Rufus Leonard, whose other clients include Premier Inn, PizzaExpress, the AA, Lloyd's Bank, Bupa, Bounty and the Royal Mail, celebrated a record year for new business in 2014, winning 11 new clients with a pitch-to-win ratio of 75%.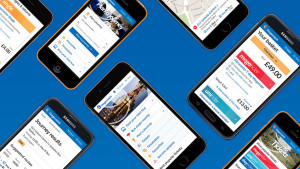 The agency has one of the largest digital departments of all independent agencies and is a leader in digital best practice. In November 2014, it caught the attention of the industry with the first in its series of annual events around digital disruption: Rufus Reinvents Money. The week-long hackathon saw millennial entrepreneurs fly in from creative institutions from around the globe, including Harvard and Hyper Island, to reinvent the future of money.
Rufus Leonard also recently announced the launch of its new customer engagement service 'embla'. The service gives brands actionable insight into customers by combining real-time, transactional, behavioural and emotional data.