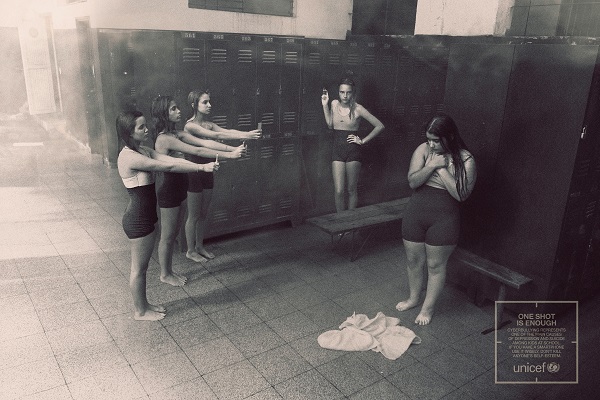 Created by Santiago-based Prolam Y&R, these striking UNICEF ads show how cyberbullying hurts victims.
The ads depict school children with smartphones in hand, ganging up on their helpless targets to capture photos of them.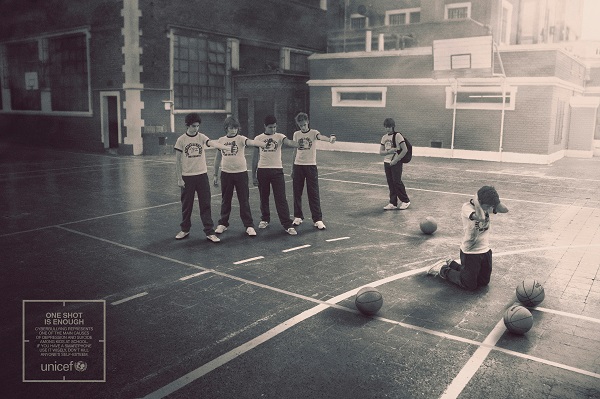 The accompanying text highlights cyberbullying as the leading cause of depression and suicide among young children, and urges viewers not to use their phones to tear down others' self-esteem.