Taco Bell, already seen as one of the most tech-savvy fast food brands, just launched ta.co, the fast food giant's revamped website where consumers can customize, order and pay for their food.
Created in partnership with Deutsch LA, the mobile e-commerce offering is part of the brand's continued work to keep its core target—millennials—interested.
Last fall, Taco Bell created its own app, Live Mas, where consumers could order and pay; the app scored the brand 3.7 million downloads. This new website extends that effort with more features and customization, while still driving loyal users to the app.
"Innovation has always been a part of Taco Bell's core, and ta.co is our latest promise to make the brand accessible whenever, wherever and however consumers want it," said Taco Bell CEO Brian Niccol in a statement. "We use technology, design and a heavy dose of creativity to deliver on that promise, all while making our brand more relevant to digital savvy customers."
Beyond online ordering, customization and delivery, the site features a search function, nutrition calculator and careers sections.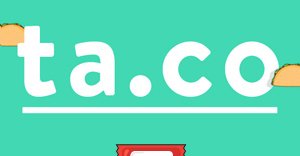 The chain will also feature what it is calling "The Feed," which is a publishing channel where Taco Bell will be collaborating with people, companies and cultural icons to curate new content about the brand.
Plus, later in 2015, the brand will release an update of its app that will include a "gamified feature to reflect the brand and drive loyalty."
Taco Bell is also working to roll out its delivery effort, "DoorDash," additional markets nationwide; it is already available in over 200 markets.
The chain's digital innovation and on-demand team is also giving Taco Bell's in-store experience a makeover, which could include these features currently being tested:
Ordering kiosks, allowing consumers to have fun and get creative making customized creations in the restaurant, all at the touch of their fingertips.
A virtual kitchen where customers can see their food being made to order in the back of the restaurant via a monitor located at the front of the restaurant.
A digital communication board to inform every restaurant team member about the latest news, rather than posting paper updates.