The BRIT Awards has teamed up with word-of-mouth marketing experts, Come Round, to engage with authentic UK households on the night of the BRIT Awards 2023. This year's ceremony was held on a Saturday night for the first time, and this Party Marketing campaign was designed to create organic buzz and excitement around the event.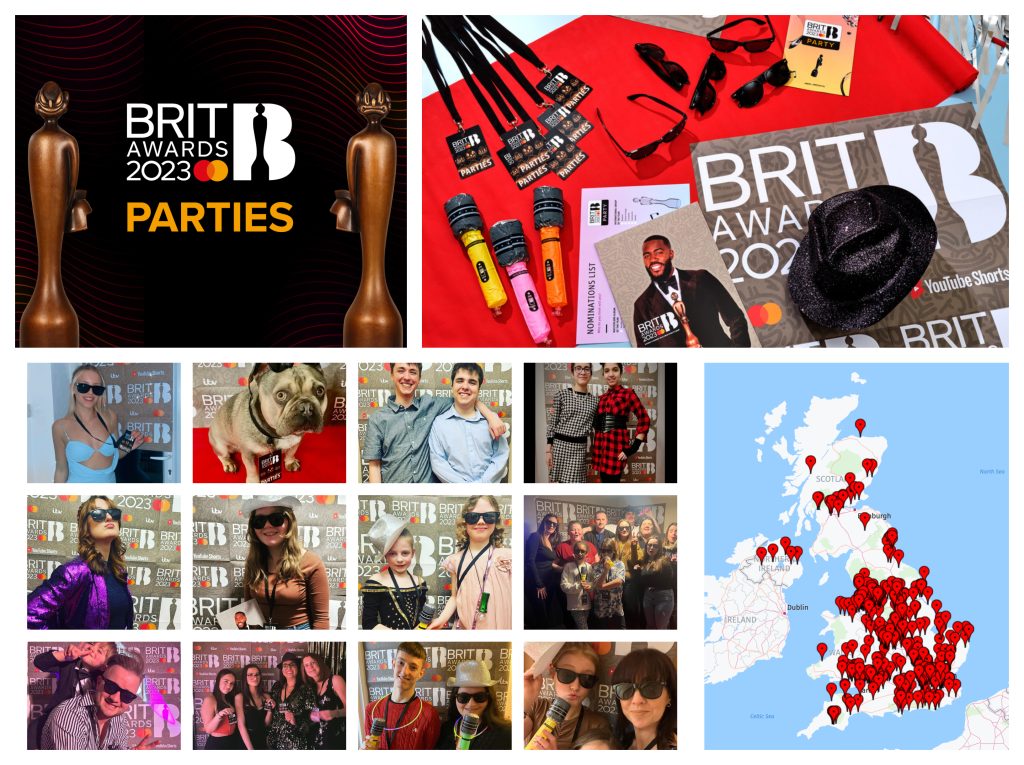 Come Round carefully selected 500 demographically-perfect households and sent each one a bespoke BRITs 2023 party pack, containing everything they needed to put on a fun BRITs party, including red carpet, BRITs lanyards & programme, hats, glasses and microphones. The recipients were invited to host a #BRITsParty at home with their friends and family, carrying out strategically designed fun tasks to spread the word about the awards.
The campaign was designed to create highly shareable social media content and consumer feedback, as well as to raise authentic awareness and talkability of the BRITs. The results exceeded expectations, with the campaign generating over 900k word-of-mouth conversations and thousands of #BRITsParty social media posts from the 500 hosts and their 3,500 guests.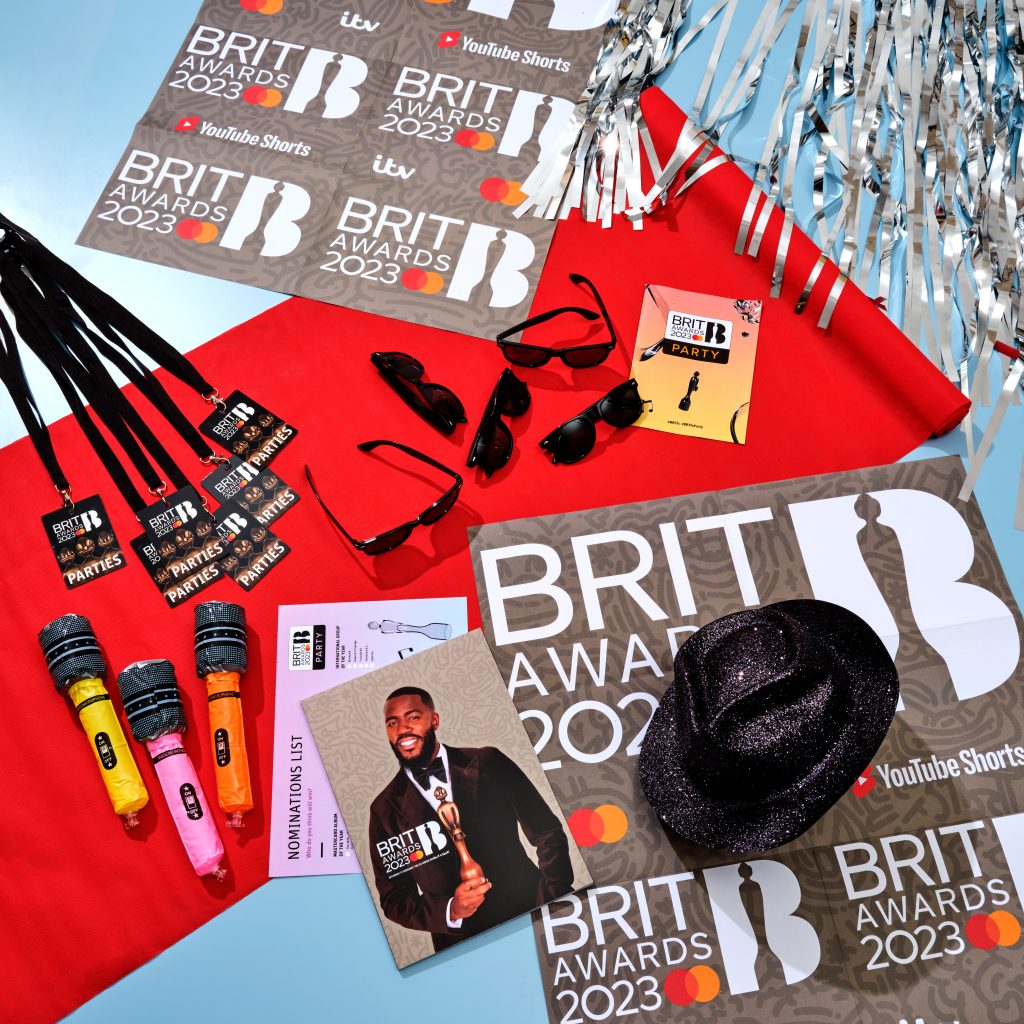 "We are thrilled with the results of this campaign," said Maggie Crowe OBE, Director of Events & Charities. "Come Round did an incredible job of authentically engaging with UK households and creating buzz around the event."
The BRIT Awards is an annual event celebrating the best in British music, and this year's ceremony promises to be bigger and better than ever before. With a Saturday night timeslot, viewers can expect a night full of surprises and entertainment.
Source: Come Round