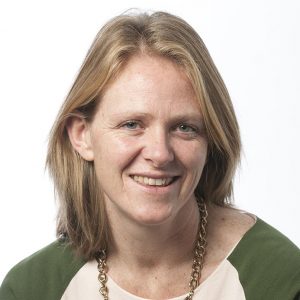 The Creative Engagement Group (TCEG) has strengthened its growing internal communications offering with the appointment of Beth Magee as Senior Employee Engagement Strategist. Magee will work across all agencies in the group which includes WRG, The Moment, Just Communicate and Axiom.
Reporting directly to Russ Lidstone, Group CEO of The Creative Engagement Group, Beth will work across all clients on developing bespoke communications programmes that involve and engage employees in mid to large scale organisations and build employer brands.
In recent years, Magee has worked as a communications strategist and writer, specialising in creative internal communications to build employee engagement, developing strategy, creating content and delivering freelance projects on an extensive range of clients and projects.
She previously held senior roles at Interbrand and Radley Yeldar, and has worked with brands including Sainsbury's, Nestle, Deloitte, Shell, GlaxoSmithKline, InterContinental Hotels Group, Sodexho, and Laing O'Rourke. During her time as a Creative Consultant at 106 Communications, Beth was involved in the award-winning Accenture Stories activity.
Her range of experience includes helping businesses to develop strong employer brands in order to attract and retain top talent, driving business change with learning and development and innovation programmes, and creating alumni marketing campaigns.
Russ Lidstone, Group CEO TCEG said: "As employee engagement becomes even more paramount to our clients, it is a great time for us to welcome Beth to The Creative Engagement Group. Beth brings with her a wealth of experience across many industry sectors and she'll add real value to many of our clients."
Beth Magee, Senior Strategist TCEG said: "I'm super-excited to move to a permanent role with The Creative Engagement Group, for two reasons. Firstly, the capabilities across the group are limitless. Our digital, experiential, environments and film content expertise means we can make pretty much anything happen: mix that with our creative brilliance, and the opportunity to make truly cut-through internal communications is unrivalled. Secondly, TCEG also practices what it preaches, with a culture that encourages autonomy, creative freedom and trust. As a parent with young children, I will be able to fulfil my role here in a way that works for my colleagues, my clients, and my family."
Source: The Creative Engagement Group