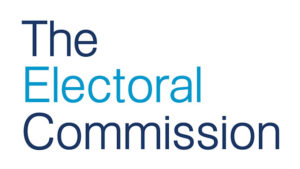 MSQ Partners has been appointed by The Electoral Commission to handle its creative and media planning account after a competitive four-way pitch.
Stack and The Gate, MSQ Partners' two leading communications agencies, will work in partnership to deliver on and offline advertising and social campaigns, making use of MSQ Partners' strong presence across the UK. The Gate London will provide the media planning strategy, working in tandem with Carat, the Electoral Commission's media buying agency as part of the government's contract.
The appointment is for up to four years and covers the delivery of public awareness and information campaigns for the Electoral Commission, in order to drive voter registration ahead of elections across the UK.
MSQ Partners and the Electoral Commission will look to build on the successful 'Your Vote Matters' branding, with a new strategic and creative framework aimed at delivering a sustained approach to voter registration across multiple electoral events over the next four years.
Craig Westwood, Director of Communications and Research at The Electoral Commission, said, "In a highly competitive field, MSQ's proposal contained the right combination of strengths – creative and strategic – to give us the confidence that they are the right choice for us for the next four years."
Peter Reid, CEO of MSQ Partners, added, "This appointment is yet another example of the power of our multi-disciplinary approach that is increasingly the preferred choice for forward-thinking brands and organisations in the UK, and has made us the UK's fastest growing independent group."
Source: MSQ Partners