Statutory body the Equality and Human Rights Commission (EHRC) has appointed creative agency 23red to lead its communications campaign to help reduce pregnancy and maternity discrimination in the workplace.
Recent research conducted by the EHRC and The Department for Business, Innovation & Skills (BIS) suggests that around 54,000 new mothers may be forced out of their jobs in Britain each year. These findings are based on a survey in which 11% of the women interviewed reported having been dismissed, made compulsorily redundant where others in their workplace were not, or treated so poorly they felt they had to leave their jobs.
While 84% of employers believe that supporting pregnant workers and those on maternity leave is in the interests of their organisations, the research also found that 1 in 5 new mothers experienced harassment or negative comments from their colleagues, employer or manager when pregnant or returning from maternity leave.
After securing the business following a competitive pitch, 23red will be working on two strands of a campaign that will endeavour to address the gap between an employer's perceptions that they are doing the right thing and the negativity experienced by women in the work place.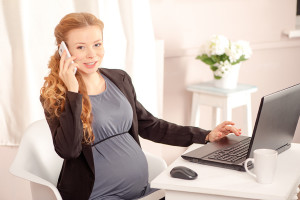 The first of the two strands, going live on in May, will focus on young women aged 16 – 25. To appeal to their younger audience, 23red have teamed with vloggers to empower young women to stand up for their rights.
The second strand will bring together different businesses, utilising organisations which already have best practise policies in place to lead the rest of their industry by example and encourage others to join the movement for greater equality at work.
Ben Wilson, Director of Communication at EHRC, said: "We cannot ignore the scale of the hidden discrimination that many working mothers still face and this campaign aims to make workplaces fairer for everyone. Given their experience on high-profile behaviour change campaigns, we are very pleased to be working with 23red on this issue."
Jo Arden, Head of Strategy at 23red said: "We are very proud to be working with EHRC on this important campaign. We know there is a significant perception vs reality gap that needs to be bridged. Women should feel empowered during this special time, not face adversity. By educating business leaders and ensuring women know their rights we hope to eradicate discrimination and change the way mums are viewed in the work place."