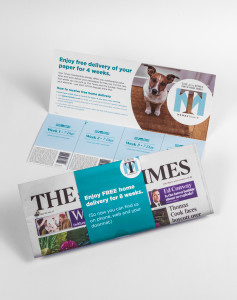 News UK is resurrecting iconic stories from The Times' 230-year history as part of a campaign designed to reinforce the value of the newspaper's journalism.
The three-month campaign, created by WPP's Team News through Wunderman UK, targets current trialists of The Times and The Sunday Times, and is intended to improve retention rates by showcasing the scoops the newspaper has made throughout its history. It consists of print, direct mail and email.
Among the stories highlighted in the DM campaign are the dispatches from the world's first war correspondent, the investigations that led to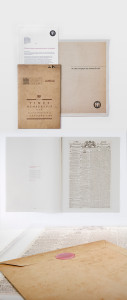 Lance Armstrong's fall from grace and the revelations about corruption at the heart of FIFA. The stories are reproduced on newsprint to reflect the way they would have traditionally been read.
Ben Gandy, the director of subscription at The Times and The Sunday Times, said: "The Times and The Sunday Times has an unparalleled history in leading the news agenda – one that it proudly continues to this day. This campaign is designed to remind our members of our unique heritage and assure them that it is a path we will continue to tread."
The campaign was created by the art director Richard Kenyon and the copywriter Nigel Webb. The account director was Sophia Allen, the agency producers Stephanie Reeves and Kevin Guild and the photographer Tom Redican. The senior project manager was Amanda Bye.