August 15, 2017 is the 70th anniversary of the partition of British India, and the creation of India and Pakistan as two independent countries. To mark this momentous event, director Ram Madhvani and Equinox Films/Great Guns, showcase a short film for India Today that shines a light on Sir Cyril Radcliffe – the man responsible for drawing the dividing line that led to the largest mass migration in human history.
Set in 1966, 'This Bloody Line' delves into the murky circumstances surrounding the partition through a fictitious conversation between Sir Cyril Radcliffe and his wife Antonia. In the film, the publication of W.H.Auden's scathing poem, Partition, forces the aged Radcliffe to revisit painful memories and confront his role in an event that resulted in the loss of millions of lives.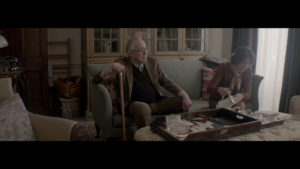 Award-winning director, Ram Madhvani, was approached by leading national news publication, India Today, to make a short film on India. The story of Radcliffe, with all its complexities, was one that Madhvani had long been fascinated by, so he embraced the opportunity to bring it to life.
In 'The Bloody Line', Madhvani presents a profoundly human approach to the historically charged subject. Radcliffe, a lawyer who never visited the country whose history he would alter so greatly, was given just over one month to draw the line of partition splitting Punjab and Bengal. He subsequently refused his salary of 40,000 rupees (then £3000), and never spoke on the subject publicly, burning all his papers from that time.
Set and shot entirely in London with British actors, Equinox Films and Great Guns London's JAM Flicks team brought Madhvani's vision to life in a one-day shoot. Working within tight budgets and even tighter deadlines, the production experts rose to the challenge to match Madhvani's creative ambition with their famously high production values.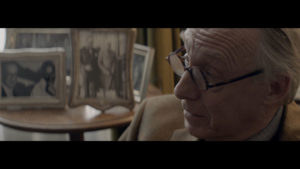 Ram Madhvani: "I've always wondered what Radcliffe felt about his role in the bloodshed that happened after drawing the line – especially in light of W.H.Auden's damning poem. So, when India Today approached me with this opportunity, I decided to explore this through a fictitious conversation between Radcliffe and his wife. Both Rhea (Prabhu, Producer) and I are very grateful to Laura (Gregory, Producer) and Ollie (Perrin, Executive Producer) from the Great Guns/Jam Flicks team. Their dedication and professionalism was crucial in helping the whole project run incredibly smoothly. Despite the limited resources and only having a day to shoot, they embraced the challenge, and we created a film with high production standards, which I hope will offer a unique perspective to a topic close to our nation's heart."
Laura Gregory, Owner of Great Guns and Partner at Great Guns@Equinox, who was instrumental in facilitating the production of the film, comments: "Honestly it's an episode in history that I really wasn't as familiar with as I felt I should be. So, it really felt like something worth shining a light on and bringing to people's attention who, like me, might have little knowledge of this devastating decision. And the intimate, personal way in which Ram has brought it to life allows the message to hit home in a wholly unexpected way."
Source: Equinox Films/Great Guns