"We're delighted to unveil the work we've been doing on behalf of Three Ireland over the past number of months. It's an evolution that moves the brand forward with a striking new visual identity and a compelling new positioning.  The new advertising campaign demonstrates how people make the network count, how they transform bits and bytes of data into something that really matters. Each execution focuses on an amount of data, showing how people use it to make a difference to their lives."
That's according to Rory Hamilton, partner and Executive Creative Director of award-winning Dublin based creative advertising agency, Boys and Girls commenting on the reveal of new imagery that now shows the iconic Three Ireland brand logo in relief against a vibrant and eye-catching pink background that immediately captures the attention and the first airing of a new suite of commercials themed on the sentiment, "Make it Count".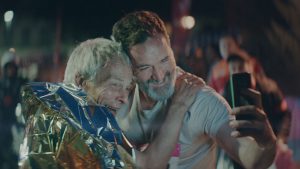 Distilling research from Bricolage, meshing it with critical consumer insights and leveraging Boys and Girls' distinctive expertise in creative brand visualisation and implementation, Three Ireland reached a point where the essence of what they were hoping to achieve boiled down to a simple narrative frame. Namely, that what really matters to Three Ireland customers is having the capacity and freedom to make connections through its network and share special moments.
"Make it Count" 
The 'Make it count' campaign launched on TV on Monday, 11th September and will be supported by outdoor, social, digital, radio and PR. Reflecting the meaning of "all you can eat data" and how it translates into poignant moments in our lives.
The first execution in the campaign series is a brand film entitled 'Marathon Man', an emotive and very relatable telling of a son's devotion to his elderly father and how he uses data to strengthen their relationship by sharing a special experience together.
Boys and Girls selected The Sweet Shop to produce the series of four films that comprise the campaign. Mark Albiston, Director at The Sweet Shop said of "Marathon Man": "The reveal in this spot really grabbed me. I totally got the man's love and devotion for his father and seeing him cross the finish line is priceless. Data is the love for these moments – it makes them possible and helps to record and play them for generations to come."
In The PINK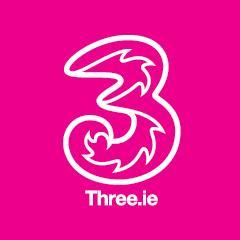 Rory Hamilton added: "Selecting a new colour for a brand identity is an artform in itself. It might appear inconsequential but, in fact, it's critical. It's the difference between Engagement or Apathy. We've literally been through the colour spectrum, absorbed international learnings and studied global brands that embraced the colour.
And that's why ultimately PINK is the one that fits best with Three Ireland's business and customer engagement objectives. Research indicates that it's associated with 'warmth and honest feelings.' It's also bold and bright with great standout. We've been using it successfully as a highlight colour in the past 3 to 4 years. Now it becomes the predominant colour of the new brand visual identity."
Source: Boys and Girls