Scandinavian simplicity at its finest, Nordgreen designer watches express a passion for aesthetic appeal and superb functionality combined with a long-term vision to reduce the environmental impact of the watch industry.
The Guardian, a new release of 3,000 super premium and sustainable watches designed by Jakob Wagner, sees Nordgreen take its vision to the next level. Following extensive technical research, every element of the new timepiece – including material choices and production, sourcing and longevity, transportation, packaging and end of life – has been considered and carefully designed for each watch to last 100 years.
Pearlfisher partnered with Nordgreen to create the unique luxury packaging design for Guardian, made of fully recycled and recyclable materials, to perfectly complement the idea behind this new ground-breaking timepiece.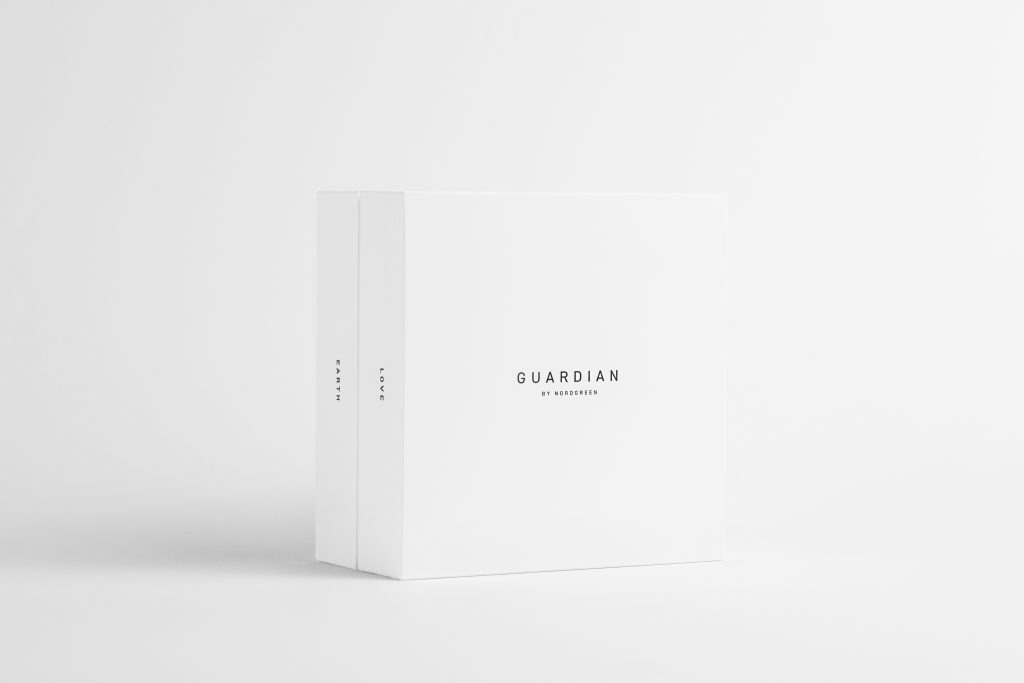 The luxurious, monochromatic and streamlined white cube box has a subtle textured finish with minimal branding and magnetic closure for a super tactile unboxing experience. Two-word messaging statements on the sides – such as Respect Time or Love Earth – appear in different configurations, as the top and bottom of the box spin and connect, adding another element to the brand experience and ethos through the telling of these micro stories.
The box – made in partnership with Lost Boys Lab – is 3D printed on demand to counter wastage and the environmental impact of storage and is made from recycled plastic filament which started life as PET bottles. Like the watch itself, the box is designed to last 100 years, however if it is disposed of, it can be fully recycled back to plastic at the end of life to mirror the closed loop product offer.
An integrated Near Field Communication (NFC) chip elevates the packaging from playing a functional and protective role to becoming a valuable, interactive and engaging tool. By enabling the community to track the full story of the packaging production process and access information about how to recycle the packaging, The Guardian is empowering people with knowledge to make critical changes to their consumption and behaviours.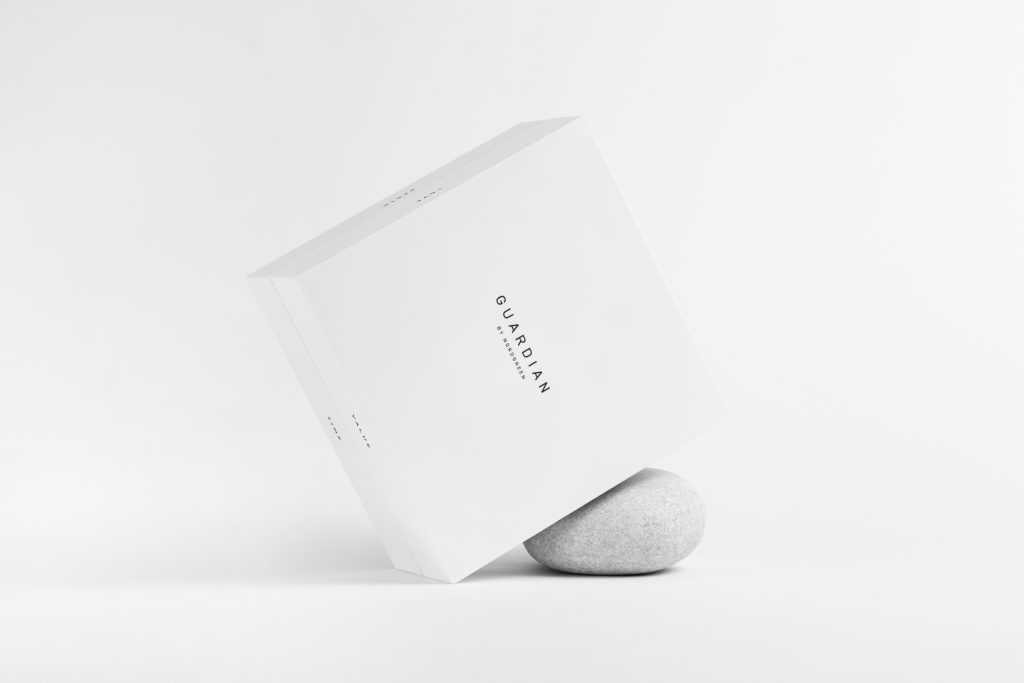 As Chief Brand Officer at Nordgreen, Jonathan Lowth, describes the new addition to the portfolio, "For us, this is more than a watch, it's a movement. We have a long-term vision to change the future of the watch industry from within and see this watch cementing a mindset and building a community determined to play an active role in saving the planet. The Guardian marks time in a new way, showing how every minute and second can be used to actively pursue that goal and Pearlfisher's striking design embraces everything that Nordgreen stands for now – and is embracing for the brand, its audience, ambassadors and our global society in the future."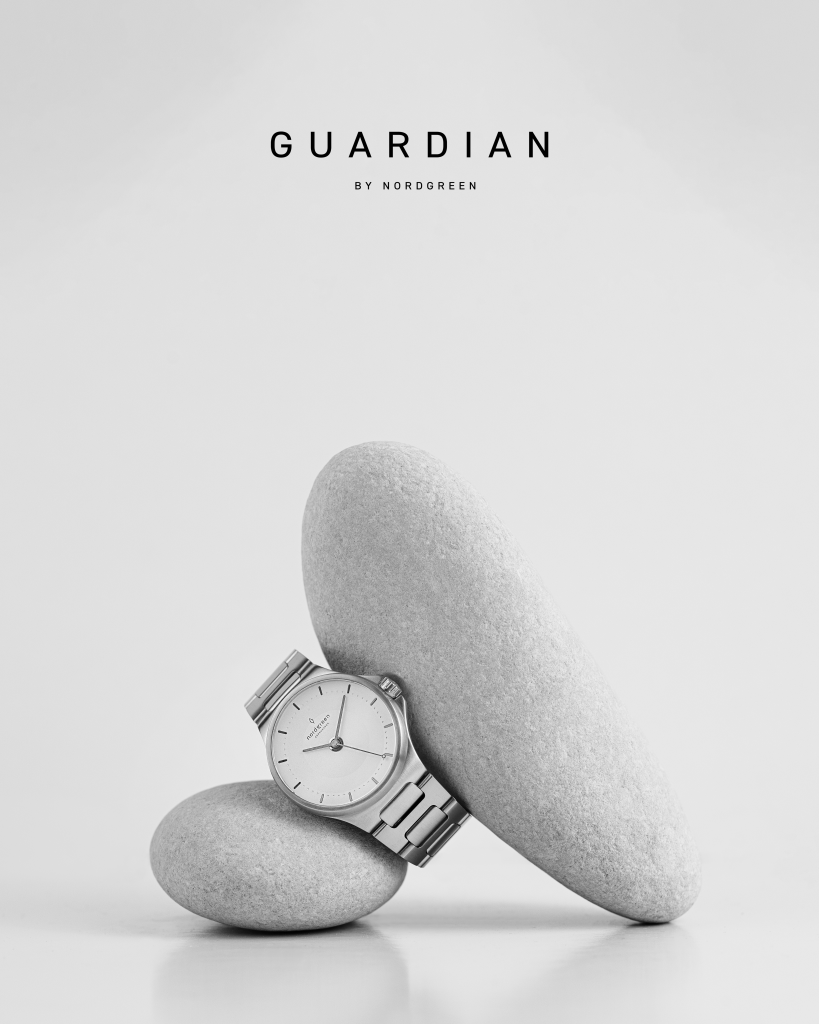 Launching on Earth Day 2022 (22nd April), The Guardian will be available from nordgreen.com.
Source: Pearlfisher