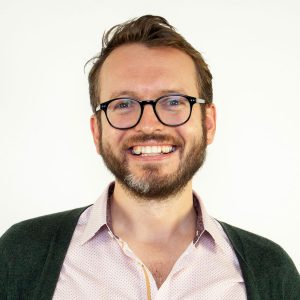 TMW Unlimited has appointed Richard Langrish as Head of Social & Influencer. Langrish joins from DeVries Global London where he was Associate Director of Digital Strategy.
In his new role, Langrish will oversee the ongoing development of TMW Unlimited's social and influencer capability, including its specialist social-first Agency, Things Unlimited.
Previously, Langrish has worked on digital projects for Krispy Kreme – including the 'Hole in the Wall' digital and experiential campaign for the launch of Nutella Doughnut; Zippo – acting as digital lead on the brands largest ever campaign, with graffiti artist Ben Eine; and PepsiCo – including an influencer-first campaign for the launch of Drinkfinity…
Before joining DeVries, he was social media manager at Cubaka, working on brands including Toyota and Lexus.
Alex Burley, Managing Director of TMW Unlimited, said: "We are delighted to have Richard on board. His extensive brand experience, strategic qualities and passion for all things social will be invaluable to TMW Unlimited as we continue to grow our social, influencer and partnership offering for our clients."
Langrish said: "TMW has a long and proud history of delivering exciting and engaging social campaigns for their clients, and I'm excited to be able to help continue this digital heritage. The social and influencer ecosystem moves at breakneck speed, and my role at TMW is to ensure we are at the forefront by helping our brands create game-changing work which gets everyone talking."
Source: TMW Unlimited